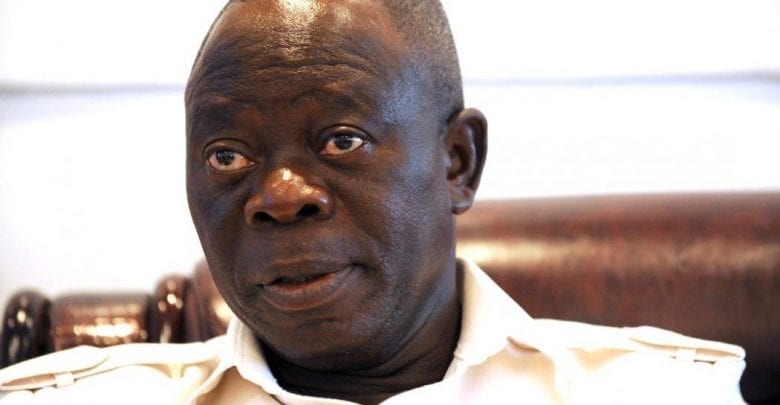 Adams Oshiomole, the suspended National Chairman of the All Progressives Congress (APC) has reacted to the purported takeover of the party's chairmanship seat by the Deputy National Secretary, Victor Giadom.
Speaking during a programme on Channels Television on Wednesday, Oshiomole said the alleged takeover of office by Gaidom does not make sense.
He noted that it was impossible for the deputy national secretary who ideally is not in the line of succession to be the national chairman of the party.
The embattled chairman urged Gaidom to put God and the party's interest above his personal interest, adding that his actions are working against the success of the party.
Oshiomole said that Giadom was one of those who caused the current APC crisis in Rivers State which led to the state not participating in the general elections last year.
He said: "I think my brother, Victor Giadom, wants to take our party to the route of Rivers State where they created so many problems that as we speak today, in Rivers we have crisis.
"My plea with them is that they should put God first and put our national party's interest second and put our democracy deep in their hearts and not try to use any externalities to destabilise our party the way it has been destabilised in Rivers State.
"Everybody knows, including the overall leader of our party, President Muhammadu Buhari, that we ought to resolve issues amicably as provided for within the constitution of our party."