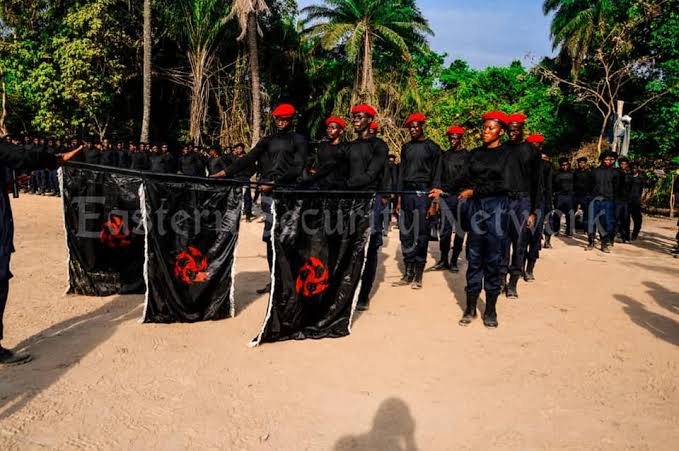 The proscribed Indigenous People of Biafra (IPOB) have emerged as the 10th deadliest terror group in the world, according to the Global Terrorism Index (GTI).
POLITICS NIGERIA reports that the GTI is a report published annually by the Institute for Economics and Peace (IEP). The index provides a comprehensive summary of the key global trends and patterns in terrorism since 2000.
In the latest report released on Tuesday, the deadliest terrorist groups in the world in 2022 were Islamic State (IS or ISIS) and its affiliates, followed by Al-Shabaab, the Islamic State – Khorasan Province (ISK) and Jamaat Nusrat Al-Islam wal Muslimeen (JNIM).
This newspaper reports that ISIS, Al-Shabaab, ISK and JNIM have remained the deadliest terror group globally for the eighth consecutive year, recording the most attacks and deaths in the world.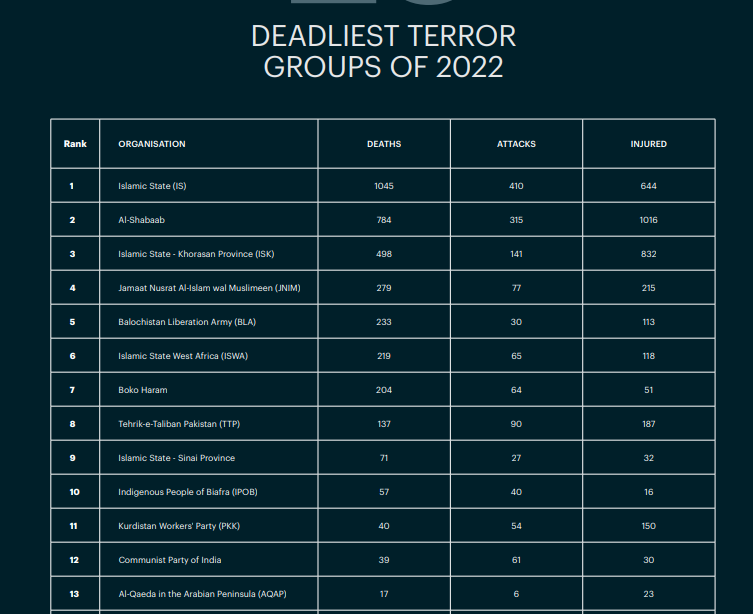 According to the GTI report, IPOB is the second deadliest terrorist group in Nigeria after Boko Haram.
Although IPOB, a group founded by now-detained Nnamdi Kanu, often challenge its proscription by the Nigerian government, and maintain that it is non-violent, several reports have indicated that armed affiliates are linked to it.
Kanu, 54, is a Nigerian-British citizen, who is known for pushing for a sovereign nation of Biafra from the diaspora. The Biafra agitation was reignited about 40 years after a bloody civil war ended in Nigeria.
Check out the full report by the GTI here.