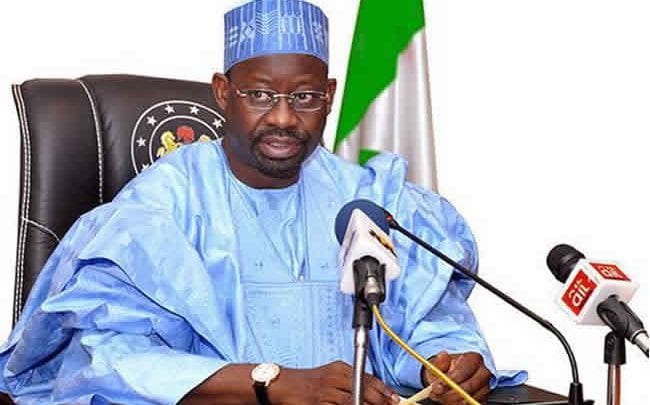 Former Governor of Gombe state, Alhaji Hassan Ibrahim Dankwambo has attacked his successor and current governor of the state, Governor Inuwa Yahaya, saying that he is 'unpolished'.
Dankwambo, in a statement via his Facebook page on Thursday, accused Yahaya of sponsoring propaganda against him.
"The current governor of Gombe has power to do whatsoever he wants to do. I have been there for eight years and I'm tired of his propaganda against me. How can someone say because a project is uncompleted, it is wasted? The governor is not a polished man."
"APC government needs to stop the blame game and focus on governance."
"You can't promise the people eldorado and still be governing with propaganda because you are unable to deliver on your false promises to them." he wrote.