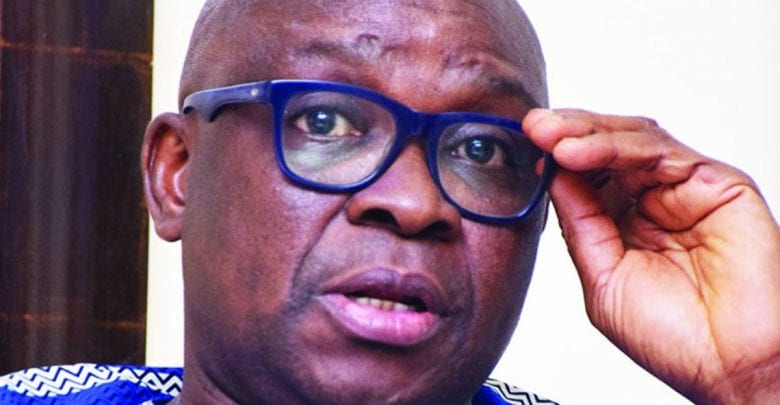 Former Governor of Ekiti State and Chieftain of the Peoples Democratic Party, PDP, Ayodele Fayose has stated that the All Progressives Congress, APC will collapse before 2023.
Fayose, made these comments while reacting to the current crisis the party is experiencing in the wake of Edo state governor, Godwin Obaseki's resignation from the party.
He also described the crisis is a show of God's anger on the ruling party.
The statement was signed by his media aide, Lere Olayinka, said the APC had been treating Nigerians with contempt.
The statement read in part, "For Nigeria to return to the path of progress that it was before the APC took over power, more confusion will have to hit the party till it goes into oblivion."
"Definitely, their matters will be made worse with time because for Nigeria and its people to return to the path of peace and progress, the APC house of lies that is being nurtured with the blood of Nigerians must collapse."
Fayose claimed that God was not happy with the party and it may soon crash.
"God will never be happy with a party that its govt is doing nothing to stop the bloodshed, raping of women; including children and destruction of people's sources of livelihood going on in the country."
Will God be happy with APC after seeing how elections were rigged since 2015, the latest being in Kogi and Bayelsa States?" he said.