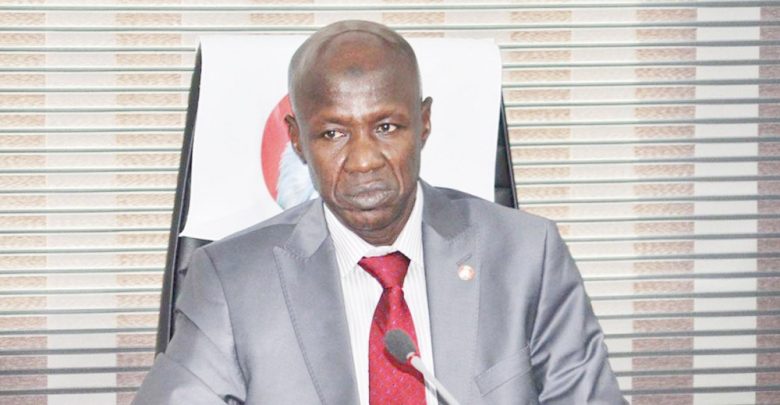 More information has emerged on the series of events that occurred during the arrest of the chairman of the Economic and Financial Crimes Commission, EFCC, Ibrahim Magu on Monday.
Magu was picked up by security agents outside the Wuse II office of the anti-graft commission. He was immediately taken to the Presidential villa, Aso-rock where he faced a Presidential panel over allegations of corruption.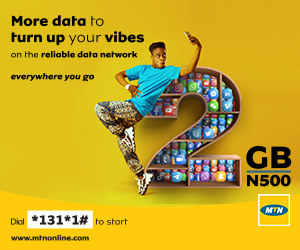 This development is coming barely two weeks after the Attorney-general of the federation, Abubakar Malami wrote a memo to President Muhammadu Buhari recommending Magu's sack over gross insubordination and fraud.
An eyewitness familiar with how the arrest went down revealed that the security agents believed to be operatives of the Police Force Criminal Investigation and Intelligence Department (CID), stormed the Wuse II premises of the EFCC and blocked Magu's convoy as he tried to gain entrance.
Magu's security escorts came down from their vehicles and challenged the operatives. A heavy exchange of words occurred before Magu agreed to follow them.
According to a reliable source; "Magu and his convoy were driving to the EFCC's office in Wuse II. Unknown to Magu, the security agents had laid siege around the entrance of the commission office. As his convoy tried to gain entrance to the EFCC's building, the security agents blocked him with one of their vehicles.
"With the type of vehicle that was used, it was clear that they were not criminals but security agents. Magu's escorts then came out to challenge the security agents. That led to some shouting match for several minutes. Magu then agreed that he would go with them,".
Another eyewitness disclosed; "the security agencies came with two official vehicles, they allowed Magu to stay in his own car on conditions that one of the security agents sits with him. He was then driven away to the presidential panel afterwards".
"It was still Magu's driver that drove the car (with Magu inside) with one officer, and one of the security agents that came to arrest him. The first security car that came for him was in front, the second was at the back of Magu's car and his own convoy joined up to the Presidential Villa,".