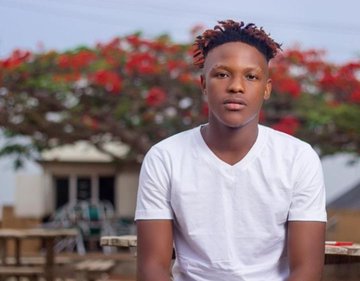 Rinji Peter Bala, a student of the University of Jos, has been allegedly murdered by some men of the Nigerian Army in Jos, Plateau state capital.
POLITICS NIGERIA gathered that the entire household of the deceased has been thrown into mourning. Before death, 20-year-old Rinji, popularly known as Bobo, was a 300 level student of the department of History.
According to an eyewitness, the armed officers, who are members of the special Taskforce in the state, arrested Rinji alongside five others on Tuesday over allegation of theft and burglary.
He was then whisked to the command of the Taskforce along Zaria Road in Jos.
Afterwards, they were released and while leaving, a soldier allegedly opened fire on them, killing Rinji in the process. The five others who survived, however, fled for their safety.
As of the time of filing this report, the Nigerian Army is yet to react to the unfortunate incident.
Reactions
Many Nigerians have, however, called for justice to prevail against the suspected killers of Rinji. Below are some of the reactions on social media;
You can only wonder why a promising life was wasted. While terrorists are released by the same set of security of operatives.
What happened to proper investigation?
Why do we have to fear our soldiers sworn to protect us?
Was he handed to the Police?#JusticeForRinji pic.twitter.com/0yzkpz02zC

— XtraordinairE (@Joeynext) May 13, 2020
We join everyone else to demand #JusticeForRinji https://t.co/P077LOssOg pic.twitter.com/8Is44kaifC

— Instablog9ja (@instablog9ja) May 13, 2020
Developing Story

SOLDIERS ALLEGEDLY KILL YOUTH in JOS PLATEAU

Rinji Peter Bala aka Bobo was out around his house with friends when security operatives arrested them thinking they were thieves upon release later shot & killed 20year old Rinji.
#JusticeForRinji pic.twitter.com/PzpfqkOFwS

— Matthew Tegha (@matthewtegha) May 12, 2020
https://twitter.com/NameisMayang/status/1260456677800841217
https://twitter.com/eiiike_2iixeke/status/1260398110817296384
Bobo was shot dead for a crime he couldn't have committed for any reason by some soldiers and he was unarmed please I beg let's not over look this help us. #JusticeForBobo #JusticeForRinji pic.twitter.com/H5zIh6sdm9

— Meema (@ItsMeems_Vic) May 13, 2020
H.E Governor @sblalong should ensure that nothing is left unturned to ensure that justice is done to Rinji. Let the matter be prosecuted to the highest level. If we're silent, such rascality will continue & it can be me or you next. #JusticeForRinji #JusticeForBobo pic.twitter.com/yFSlZruCp6

— Selzing (@Selzinng) May 13, 2020
The worse that can happen to that security personnel is to be transferred to another state, life goes on, the killing continues. A family mourns, JOS city mourns#JusticeforRinji pic.twitter.com/1JLHT0Zhsi

— Paul (@mahpiz) May 13, 2020
And I wonder, where are we heading to in this country, what has this country done for Him that will amount giving him a reward of death? Haba jama'a ? This country cannot bless someone but rather give punishment?
A young man with promising future o gruesomely #JusticeForRinji pic.twitter.com/1NpjdH1vRb

— ceo:GEORGE CLASSIC THREADS… CUSTOM MADE SHIRTS (@GeorgeLambert_1) May 13, 2020