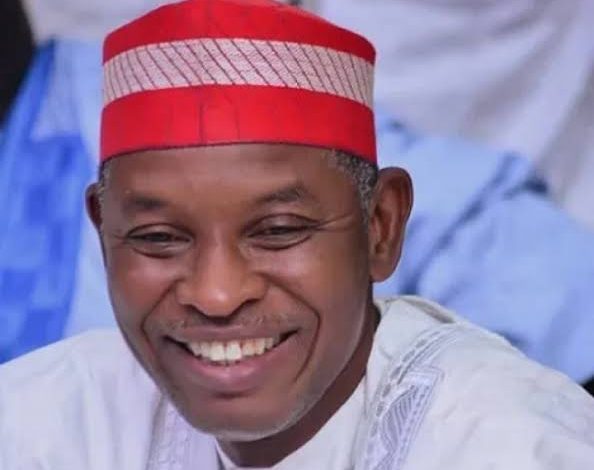 Abba Kabir Yusuf, the incoming governor of Kano state, popularly known as Abba Gida Gida, has taken a firm stance on addressing the N241 billion debt inherited from Governor Abdullahi Umar Ganduje's administration.

POLITICS NIGERIA reports that in a recent statement, Yusuf expressed his dissatisfaction with the handover notes provided by Ganduje, stating that they were insufficient and lacked essential details.

Highlighting what he deemed a departure from established democratic practices, Yusuf criticised Ganduje for not personally handing over the state government and instead opting to leave the state.

The incoming governor emphasised the need for comprehensive information to tackle the challenges ahead effectively.

"The handover notes are far from satisfactory. They provide meagre information, and the transition committee report is equally lacking. As representatives of the state, we cannot refuse to accept what has been given to us. We will thoroughly examine the details and take appropriate action based on our findings," stated Yusuf.

Yusuf expressed deep concern over the staggering debt profile left behind by the previous administration.

With a debt exceeding N241 billion, he questioned the viability of sourcing the required funds. The current state of Internal Generated Revenue (IGR) and the performance of the Kano Internal Revenue Service were also brought into question, as Yusuf raised concerns about the effectiveness of these revenue streams.

Furthermore, he expressed unease regarding the excessive use of consultants, referring to them as conduits draining the resources of the people of Kano state.

However, amidst his criticisms, Yusuf maintained his commitment to serve the state diligently. He reassured the people of Kano that his administration's focus is on genuine progress and not on personal gain or land acquisition.
"I pray Almighty Allah reward him (Ganduje) according to what he did for the state. We are not here to steal money, we are not here to grab their lands. We are here to work and by the grace of Allah, we will achieve all we set out to achieve within the next four years," he said.