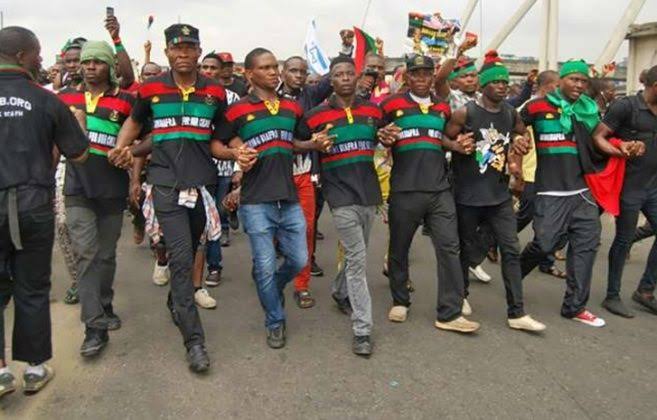 Kanunta Kanu, younger brother of Nnamdi Kanu, leader of proscribed Indigenous People of Biafra (IPOB), on Monday posited that anti-corruption agencies "and those who appointed them are the biggest threat to Nigeria".
According to Kanunta, his group, IPOB, is not Nigeria's problem.
The separatist was reacting to a news about the country's anti-corruption agencies recovering roughly N900 billion (about $2.2 billion) in stolen assets over the last two decades. He fumed at the continual borrowing by Nigerian authorities despite the stolen funds recovery.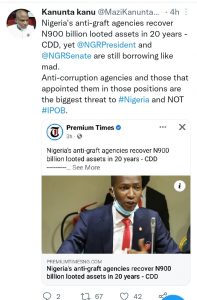 people
"Anti-corruption agencies and those that appointed them in those positions are the biggest threat to Nigeria and NOT IPOB," Kanu wrote on his known Twitter handle.
IPOB is looking for a swath of the southeast, homeland of the Igbo ethnic group, to split from Nigeria. An attempt to secede in 1967 as the Republic of Biafra triggered a three-year civil war that killed more than one million people.
IPOB members say the region has been economically and politically marginalised since the end of the civil war. In recent years, the group increasingly began to amass foot soldiers culminating in the launch of its paramilitary arm, the Eastern Security Network (ESN).
Since then, security agencies say IPOB has been responsible for repeated episodes of unrest across the five southeast states.