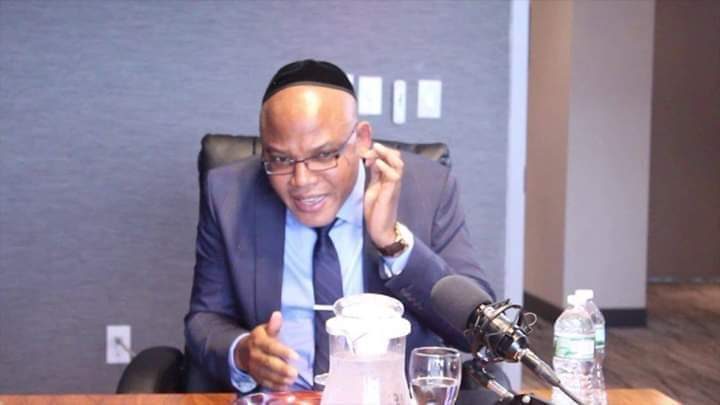 Leader of the Indigenous People of Biafra, Nnamdi Kanu mocked Nigeria by describing it as a 'Zoo' shortly after his speech at the European Parliament.
Kanu, in the footage, made available to POLITICS NIGERIA, said that all the plans by the 'zoo' to stop his meeting at the EU have failed. In his words;
"In a place where the Zoo cannot come to, today we have come to that very place. And the same way we have gone into this very parliament to preach Biafra, So shall we go to Washington to preach Biafra."
"I can assure you that after this very place, the next place is the United Nations."
"There is nothing our enemies can do to us. They called us terrorists but today we are outside in the Open. 'Jubril' cannot come here, Miyetti Allah cannot come here, but IPOB is here.