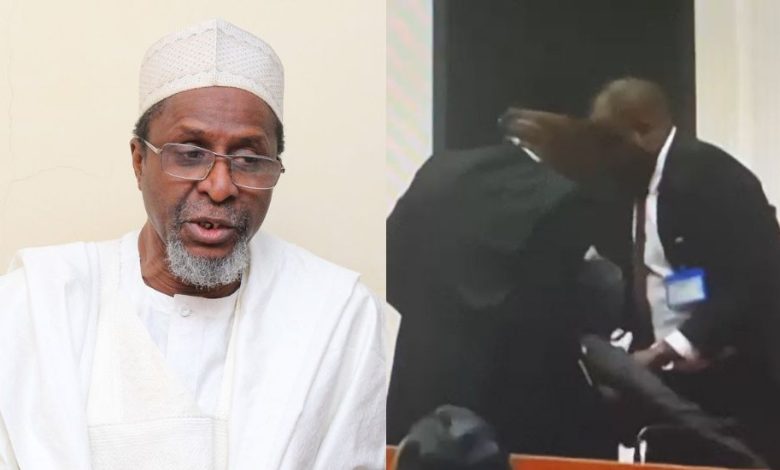 A ministerial nominee, Balarabe Abbas Lawal from Kaduna state, who slumped while being screened by the Senate on Wednesday, has been revived.
Channels Television reports that the nominee, who fell to the floor after speaking for about 15 minutes, was resuscitated by medical personnel called into the chamber after he slumped.
A source in the Senate quoted in the report said the nominee was exhausted.
The Senate had gone into a closed-door session while efforts were being made to revive him inside the chamber.
The ministerial nominee was taken out of the Senate chamber in an ambulance.
The screening has resumed with the third nominee, Ayodele Olawande, from Ondo state, now before the Senate.
Lawal is one of the three new ministerial nominees being screened by the Senate.