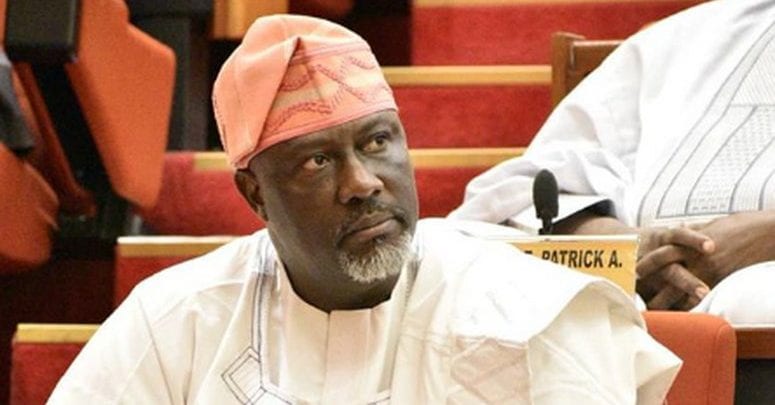 Former Senator Dino Melaye has filed a lawsuit against the speaker of the House of Representatives, Femi Gbajabiamila, and some other officials over alleged violation of human rights. In the notice of application made public on Monday by the former lawmaker, the suit was filed at the Abuja Federal High Court with the no- FHC/ABJ/CS/463/2020.
Others mentioned include the Attorney General of the Federation, Abubakar Malami; Clerks of the National Assembly and House of Representatives; and the Inspector General of Police, Mohammed Adamu.
According to the documents, Mr Melaye sued them for violating rights to the dignity of his person, personal liberty, right to private and family life, right to movement and right to own an immovable property in Nigeria.
These violations contravene sections 34, 35, 37, 38, 40, 41, 44 and 46 of the 1999 Constitution of the Federal Republic of Nigeria, as amended.
Although the instances of the violations were not stated in the documents posted by the lawmaker, he notified that he sued Mr Gbajabiamila over the Infectious disease bill he sponsored recently.
"COVID-19 VACCINE: I have just filed a court action against the Speaker and House of Representatives on the wicked bill initiated by Hon Femi Gbajabiamila this morning at the Federal High Court Abuja. We shall overcome," He wrote on social media.
There are controversies surrounding the infectious disease bill which passed the second reading at the green chamber within a space of two hours.
The bill, according to Mr Gbajabiamila, is to provide an updated basis for the Government's anti-pandemic efforts, replacing the National Quarantine Act of 2004.
The Infectious Diseases Act is meant to create a legal framework for the government to manage exceptional circumstances surrounding infectious disease outbreaks, like the coronavirus pandemic ravaging the world at the moment, and prevent its spread.
Meanwhile, those who opposed the bill have expressed fears that it could be abused by government officials as it gives a lot of unchecked powers to the Minister of Health and the Director-General of the Nigerian Centre for Disease Control (NCDC).