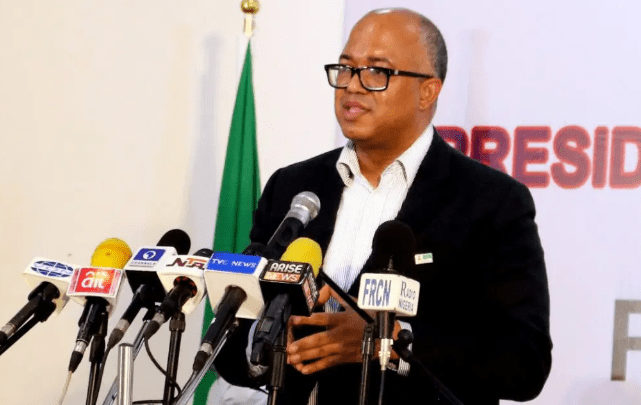 The Nigeria Centre for Disease Control (NCDC) says it is considering the option of home-care treatment for COVID-19 patients as states are running out of bed spaces, especially in Lagos, Abuja and Kano.
Director-General of the NCDC, Chikwe Ihekweazu, made this known on Thursday evening while responding to questions at the daily briefing of the Presidential Task Force, which was monitored by our reporter.
He said there are 3,500 bed spaces available for the management of COVID-19 patients across the thirty-six states and the Federal Capital Territory (FCT).
However, as of the time of filing this report, there are 1,370 active cases of the pandemic in Nigeria and experts have predicted an exponential rise in subsequent days.
Although 1728 has tested positive for the infection at the moment, 301 patients have recovered while 57 have died.
The NCDC chief, however, predicted a crisis, noting that the agency is struggling with getting bed spaces in high-risk zones like the FCT, Lagos and Kano states.
He said: "We are struggling in certain places. Especially in Lagos. To some extent in Kano and Abuja too. But the biggest challenges are in Lagos where bed spaces are really tight.
"Across the country, we have about 3,500 bed spaces identified as available for Covid-19 but in Lagos, we are already struggling.
"We are going to keep working to make spaces available but ultimately, we have to change our strategy a little bit and start considering healthcare where a patient can be able to make available a room where he or she can be managed sufficiently and secondly, we are able to support the care by enabling health workers come to them. But we'll always be honest with Nigerians."
He explained that the case definitions for the infection have been modified. Mr Ihekweazu announced that the team is now testing high-risk contacts who may not have symptoms.
"We had to modify the case definition to reflect the recent realities," he said.
Speaking on the provision of molecular laboratories across the country, he stated that plans are underway to build laboratories that can test all infections diseases across the 36 states.
He said: "There are many components to a lab. Many people just think it is where you only make reagents. You have to get reagents, get results across, move samples around. It is a very complex process.
"We want each lab to be able to diagnose any of the infectious diseases including tuberculosis, Lassa fever."