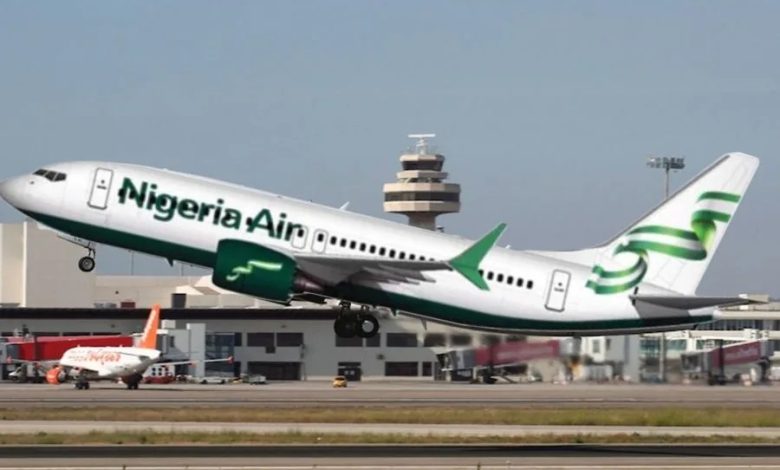 After much anticipation, the Nigeria Air Aircraft is finally preparing to embark on its journey to the Nnamdi Azikiwe Airport in Abuja.

POLITICS NIGERIA reports that the flight is currently stationed in Addis Ababa, Ethiopia, making final preparations for its voyage to Nigeria's capital city.

Sources have revealed that a plane, already adorned in Nigeria Air's distinctive colours, is preparing to arrive in the country from Ethiopian Airlines for a proposed test flight scheduled at the time of Sirika's interview.

However, it remains uncertain whether the airline will receive clearance to commence operations or conduct demonstration flights as part of the requirements to obtain the Air Operator's Certificate (AOC).

There have been concerns within the industry regarding an alleged move by the Nigeria Civil Aviation Authority (NCAA) to waive specific requirements in order to facilitate the airline's takeoff.

Furthermore, the perpetual injunction issued against the airline in the lawsuit filed by the Airline Operators of Nigeria (AON) has yet to be overturned. Additionally, the motion challenging the shareholding structure is pending, awaiting a proper hearing.

On Thursday, the AON sent a strongly-worded letter to President Buhari, highlighting what they perceive as the illegality of the national carrier project.

It is worth noting that Hadi Sirika, the Minister of Aviation, had repeatedly emphasised that Nigeria Air would take to the skies before President Buhari's tenure concludes on May 29.

During an interview with Channels Television, Sirika stated, "On the subject of Nigeria Air, in two days, on Friday, a Nigeria Air plane will land in Nigeria as part of the necessary procedures to commence operations. On that day, we will unveil the aircraft, showcasing its livery adorned with Nigeria's colors, representing the essence of Nigeria Air. Following this, we will proceed with the retrofitting process and bring back these airplanes."
Watch the video of the flight here.