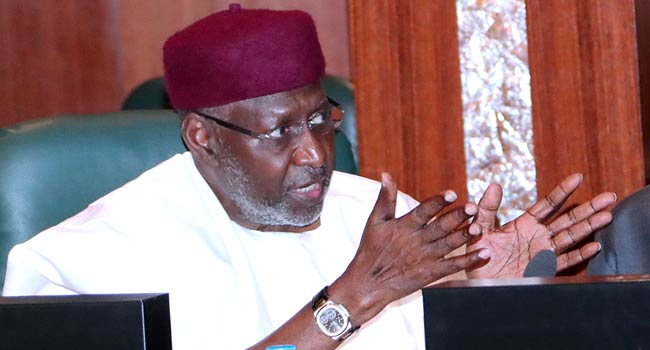 Some Nigerians have taken to social media to react to the passage of the Chief of Staff to President Muhamadu Buhari, Mallam Abba Kyari.
POLITICS NIGERIA reports that the Special Adviser to the President on Media and Publicity, Femi Adesina, announced Kyari's death in a statement on Saturday morning.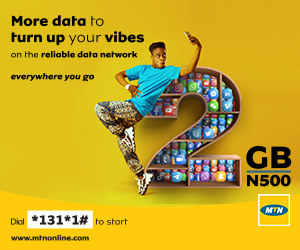 Adesina said Abba Kyari had tested positive for the ravaging COVID-19 and had been receiving treatment before his death on Friday, April 17, 2020.
The statement added that funeral arrangements will be announced shortly.
Kyari had tested positive for COVID-19 after he returned from a trip to Germany during which he met with officials of Siemens in Munich on Nigeria's electricity expansion programme.
Kyari confirmed the news in a statement on March 29. In his statement, Kyari revealed that he would be transferred to Lagos from the FCT for treatment and expressed the hope that he would recover and return to work soon.
However, some Nigerians have condoled with the family of the deceased and pray that God will forgive him. While others are praising controversial journalist, Kemi Olunloyo, for exposing Kyari's death.
Below are some of the reactions captured on social media:
The world is a stage where plays. I have never met a Man very strong and brave in his ideas than Abba Kyari.He was the only person sponsoring 150 orphans in Future Prowess and he started this in 2010.
He warned me never to tell anybody. May Allah grant him ALJANNA

— Barrister Zannah Mustapha (@zbmustapha1) April 18, 2020
When I chatted with him exactly on Tuesday, March 24, 2020, he assured me his health was fine and that he would faithfully take the treatments. But God always knows best. Sincere condolences to the Kyari family and the Government of Nigeria. Adieu Mallam Abba Kyari. https://t.co/EZ3BX2qibd

— Festus Keyamo, SAN (@fkeyamo) April 18, 2020
The Chief of Staff to the President MALAM ABBA KYARI has died according to the Presiden's SA Media FEMI ADESINA. May his soul Rest in Peace…

— Dele Momodu Ovation (@DeleMomodu) April 18, 2020
Rest In Peace Chief of staff Abba Kyari,deep down Nigerians wished for the other guy.

God let thy will be done. pic.twitter.com/PBksnWAaH4

— monsterAri (@one_dosh) April 17, 2020
I hope those already stealing Corona Vurus money will stop & begin to do the right thing. Abba Kyari died here in Nigeria, unable to travel for medical tourism. FIX OUR HEALTH SECTOR & country now.

Stop looting Nigeria dry.

— Comrade Deji Adeyanju (@adeyanjudeji) April 18, 2020
https://twitter.com/_debayo/status/1251300046840176640
Chief of Staff to the President, Mallam Abba Kyari, has died. May Allah forgive his shortcomings and grant him the highest rank of Jannah. Allah ya jikan sa.

— Bashir Ahmad (@BashirAhmaad) April 17, 2020
https://twitter.com/Kinglamarr___/status/1251298835764305920
The death of Abba Kyari isn't a sad day for Nigeria, he died at the age of 83 years old, & many of us we wish reach his age, because he was an example of long life & prosperity, he was rich & powerful, may God give his family & friends the fortitude to bear the loss.

— Zaddy Ajala (@UNCLE_AJALA) April 18, 2020
Abba kyari died a mu'meen
He died a martyr (shaheedi) death from a pandemic.
He also died on a Friday, I think we all know the bonus that comes with these. What a beautiful way to die. May Allah accept his shahada, forgive his shortcomings and grant him jannatul Firdaus.

— Engr Yasir Arafat Jubril🏗🏢🌉🛤🛣 (@oil_shaeikh) April 18, 2020
Aunty Kemi Olunloy is the Nigerian TMZ, she announced that Abba Kyari days ago before today. Rest In Peace

— MONITORING_SPIRIT (@Sonjoe_Kutuh) April 18, 2020
Abba Kyari was Buhari's right hand man. Buhari will feel this in his soul. Thoughts and prayers are with him.

— Dr. Dípò Awójídé (@OgbeniDipo) April 18, 2020
Abba Kyari had a respiratory pre existing condition. It was always a critical case. Inna lillahi wa inna ilaihi raji'oon.

— Ayobami Ayobami (@dondekojo) April 17, 2020
OFFICIALLY may Abba Kyari RIP.

UNOFFICIALLY I don't care as this crisis in Nigeria was worsened by the social irresponsibility of people like him and total neglect of our health sector by the government; a government he was part of.

The chickens are slowly coming home to roost.

— UG (@UgwunnaEjikem) April 18, 2020
The death of Abba Kyari greatly saddens me. He was one of the Nigerian government officials I abused the most here. Until one fine day last December

— tyro (@DoubleEph) April 18, 2020
https://twitter.com/Iamkrey_/status/1251301327583481858
https://twitter.com/MrFeral_/status/1251304852929609739
Because he died two weeks ago and they announced today? Abba Kyari is a Muslim. https://t.co/curpoHD2PA

— JJ. Omojuwa (@Omojuwa) April 17, 2020
The death of Abba Kyari will reveal the animals we have masquerading as human beings

Just wait.

— Cinderella Man (@Osi_Suave) April 18, 2020
Abba Kyari to bubu when he gets to where he's going. pic.twitter.com/QzRcKKJWbI

— .NERO. (@iam_malawi) April 18, 2020