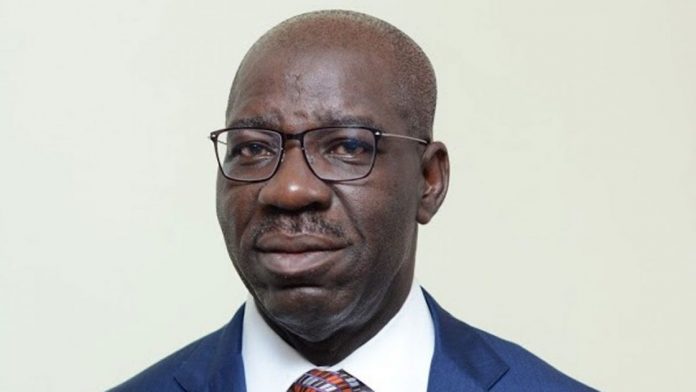 Governor of Edo State, Godwin Obaseki has vowed to continue resisting all attempts to forcefully take-over the Edo state house of Assembly.
He added that he will do everything within his constitutional powers to protect the house and the state.
"For us as the executive, we will use the instrument available to us constitutionally to protect the house and the state."
"Nigeria is governed by the constitution and President Muhammadu Buhari has always said we must follow the rules of law and do things according to the law," he added.
The governor's comments are coming shortly after 14 house of assembly members loyal to the All Progressives Congress, APC, were sworn-in at a secret location after the state house of assembly complex was shut down by the state government for 'renovations'.
Out of 24 members of the assembly, 17 are supporting the All Progressives Congress candidate, Osagie Ize-Iyamu, in the upcoming Edo State election.