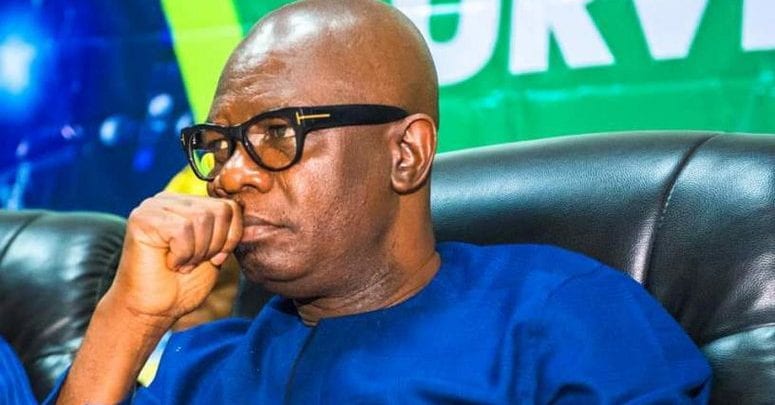 POLITICS NIGERIA has obtained the resignation letter written by the Deputy Governor of Ondo State, Agboola Ajayi to the All Progressives Congress, APC.
Ajayi, in a letter written on Sunday 21st of June, notified the party of his full resignation. This is coming shortly after he was blocked from leaving the state government house by Police officers on the orders of the state governor, Rotimi Akeredolu.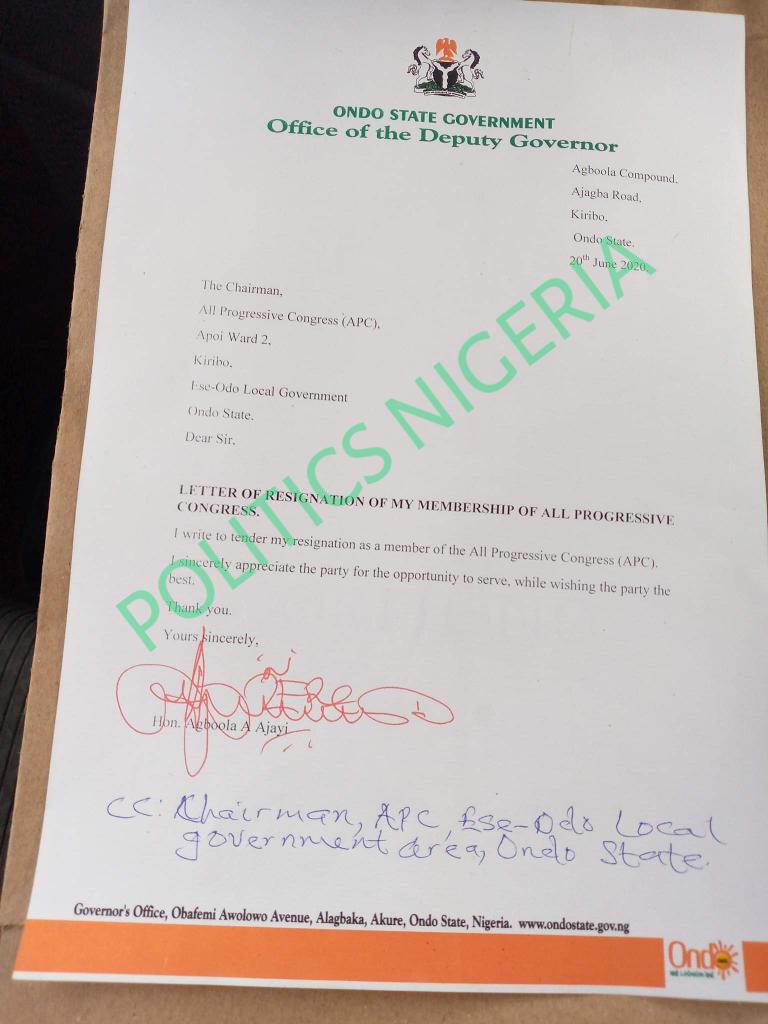 Read a transcript of the letter below;
"The Chairman,
All Progressives Congress (APC),
Apoi Ward 2,
Kiribo,
Ese-Odo local government,
Ondo State.
Dear Sir,
LETTER OF RESIGNATION OF MY MEMBERSHIP OF ALL PROGRESSIVES CONGRESS
I write to tender my resignation as a new member of the All Progressives Congress (APC). I sincerely appreciate the party for the opportunity to serve, while wishing the party the best.
Thank you.
Yours Sincerely,
Hon. Agboola A Ajayi