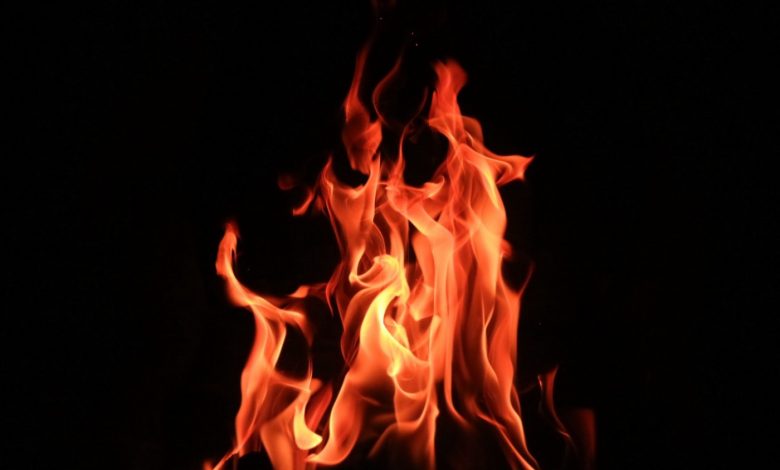 Fire has gutted a section of a five-storey building in the popular Balogun Market on Lagos Island.
POLITICS NIGERIA reports that the fire, which started on Tuesday morning, destroyed properties worth millions of naira.
This newspaper learned that the inferno started from 32 Balogun plaza at about 8am.
There is presently panic around the area as balls of fire billowed and smokes enveloped the skyline.
As of the time of publishing this report, the cause of the inferno could not be ascertained. Also, there was no causality recorded.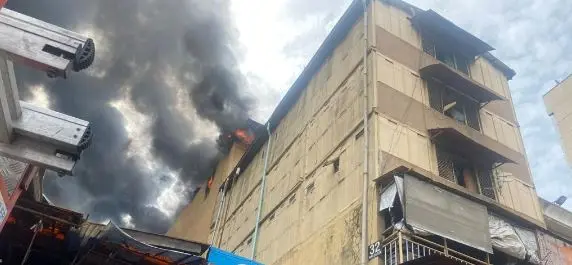 Meanwhile, the state emergency responders, including Lagos State Fire and Rescue Service, Lagos State Emergency Management Agency (LASEMA), Nigeria Police and other security agencies have arrived and cordoned off the area for effective rescue operation.
The Director of the Lagos State Fire and Rescue Service, Margaret Adeseye, in a statement said the situation had been brought under control as of 10.30 am.
"The Lagos State Fire and Rescue Service is currently attending to a fire outbreak at the famous Balogun Market which involved the topmost floor of a five storey building.
"The fire is however under control as mitigation are on to limits it spread," Adeseye said.