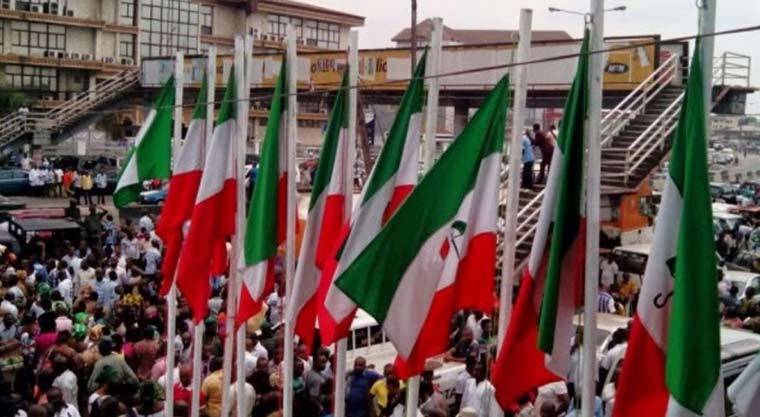 The main opposition party, Peoples Democratic Party (PDP), has announced its intention to contend in the race for the 10th Assembly leadership.

POLITICS NIGERIA reports that Debo Ologunagba, the National Publicity Secretary of the PDP, highlighted that the party is well aware of the collective majority held by the opposition parties in the National Assembly and expressed their readiness to capitalise on this advantageous position.

"We acknowledge the significant presence of the opposition parties in the National Assembly and are fully cognizant of its implications," Ologunagba stated.

"The PDP leadership is working closely with our elected members and other opposition parties in both chambers. Despite the ongoing speculations and media claims, I can confirm that the PDP has a clear and strategic course that we are determined to pursue. Our members are united in this direction, and it will be evident on the floor of both the Senate and the House of Representatives on Tuesday, June 13, 2023."

Furthermore, Ologunagba voiced the PDP's concerns regarding the conduct of the ongoing election petitions tribunal.

He criticised the All Progressives Congress (APC) and the Independent National Electoral Commission (INEC) for their alleged attempts to obstruct justice in the Presidential Election Petition and various other election tribunals nationwide.

The party representative cited the harassment faced by PDP members as justification for their demand to broadcast the tribunal proceedings live.

In light of recent events, the PDP called for the immediate relocation of the Ogun and Nasarawa states' Election Tribunals to Abuja to ensure safety and guarantee the delivery of justice.

It should be noted that this newspaper previously reported on President Bola Tinubu's support for Godswill Akpabio, the former governor of Akwa Ibom, as a candidate for the Senate President position, with Barau Jibrin, the senator representing Kano North, as the preferred choice for Deputy Senate President.

Additionally, Tajudeen Abas from Kaduna State and Ben Kalu from Abia State received President Tinubu's endorsement for the positions of Speaker and Deputy Speaker of the House of Representatives, respectively.

The ruling All Progressives Congress (APC) has also pledged its unwavering support for these four candidates.

However, some aspirants vying for leadership positions in both chambers have firmly rejected the President's favoured choices, standing their ground and refusing to withdraw from the race.