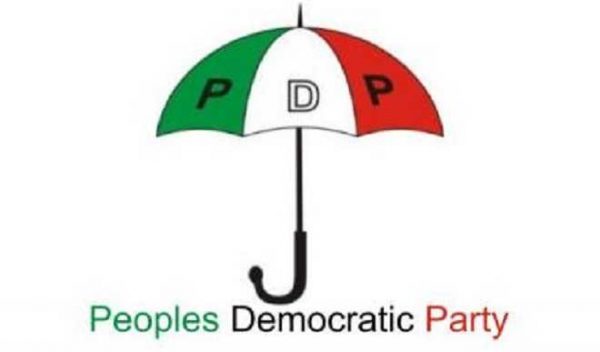 The Peoples Democratic Party (PDP), Lagos State chapter has suspended its Chairman, Philip Olabode Aivoji, and Deputy Chairman, Benedict Felix Tai.
POLITICS NIGERIA reports that this is following a court case filed by some party members against the Lagos PDP executive challenging their continued stay in office. The decision was announced by the party, pending the ruling of the court on the matter.
The statement initiating the suspension has it that part of its post-2023 review and efforts to "save the soul of our great party, PDP in Lagos State," the party's State Working Committee (SWC) approved the measures at a meeting on Monday, April 25.
The new Acting Chairman of the Lagos PDP is Sunday Olaifa, who is also the Vice Chairman of the West Senatorial District.
According to Hakeem Amode, the spokesperson of the party, Aivoji and Tai had to step aside because they are part of the executive being challenged in court, and therefore cannot adjudicate in their own case.
The SWC meeting was attended by five members, including Olaifa, Agboola Akinpelu (Youth Leader), Hakeem Amode (State Publicity Secretary), Ismail Olatunji (State Auditor), and Adio Salami (State Organising Secretary).