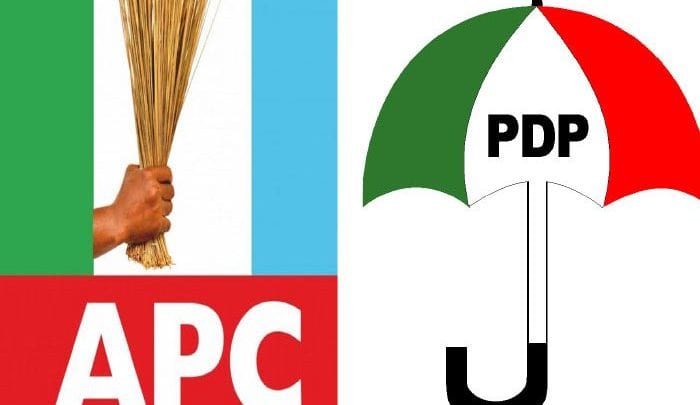 A BoT member of the Peoples Democratic Party, PDP, Alhaji Adamu Maina Waziri, has said that the 2023 Presidential slot will be zoned to the north.
Waziri, in a recent interview, gave reasons for the move adding that it would be necessary in order to stand a chance to clinch the nation's most powerful position in 2023.
"We are not the ruling party but an opposition. Why are people concerned about what the opposition party is doing or not doing? As of today, what affects us directly; 51 per cent of the time is the action or inaction of the ruling party. Probably, 49 per cent of the time, it is the action or inaction of the opposition party. So, we should be concerned with what the ruling party is doing." he said.
"Since democracy returned in 1999, which is now 22 years ago; the PDP had three presidents for 16 years; for President Obasanjo, there was unanimity in the country that he should be drafted, voted and elected because that time required an Obasanjo in Nigeria because we wanted somebody who can fix the country, return the country to its past opportunities; path of good governance and cohesion. He did his best but unfortunately, in Nigeria, people must also refer to that quality that brought him back that he is a Christian and a Southerner. After he finished his tenure, the successor must be a Muslim and a Northerner. So, events brought in Yar'adua who started ailing the moment he assumed the seat and he died. To maintain a system, the vice president took over, less than one year before the expiration of the tenure."
"In 2011, can we deny him (Jonathan) the seat and bring somebody to take over or allow him to continue. I think good conscience requires that he should be allowed to continue and I am one of those who supported his re-election in 2011 based on that consideration. It was based on a written understanding that President Jonathan was going to do one term and fix certain inequities that became visible in the administration of Nigeria. President Jonathan made a commitment and a public statement that he would like to amend the constitution, such that the tenure will be one term. He said five years or six years was better and would do electoral reform. This was because the system that brought in governments in 2003 and 2009 were disputed by the court and other observers. The Electoral Act would be changed and he would have several projects to embark on. But for one reason or the other, President Jonathan reneged, which became the death knell of the PDP in 2015, though, there were other contributory factors and the system was dislocated."
"As far as the PDP is concerned, the presidency should return to the North because the successor to President Jonathan in 2011 should have been a northern candidate, not Jonathan. That is the understanding in the PDP and that is what I subscribe to. We cannot enforce a system on APC neither can the APC enforce a system on PDP. We should have certain salient points in the PDP, just like they will have in the APC. It is expected in the APC that his (Buhari) successor should be a candidate of Southern and Christian extraction. Even though, as far as I am concerned, President Obasanjo came on his merit; that the country needed somebody of his texture and experience."