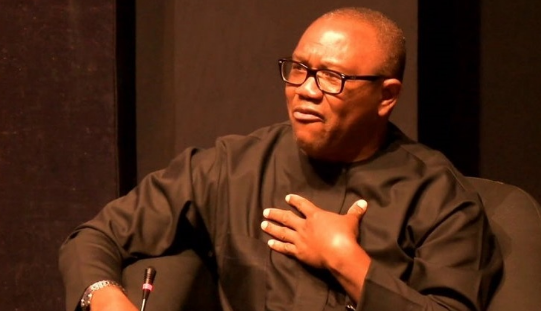 The presidential candidate of Labour Party, Peter Obi, on Tuesday frowned at what he described as the continuous delay in releasing the gubernatorial results of Enugu and Abia states.
In a statement sent to POLITICS NIGERIA, Obi charged the Independent National Electoral Commission (INEC) to release the results immediately.
This newspaper reports that there is a controversy involving Nkanu East (Enugu) and Obingwa (Abia) Governorship results.
INEC suspended the collation of results in Abia over violence and the invasion of one of its offices in the state.
But Obi said further delay of announcement of results would affect the credibility of the election.
Obi urged the commission to fast track the review and quench the anxiety of the citizens of the two states.
His statement reads: "Having appealed privately on this matter let me do it publicly, for the imperative of releasing the gubernatorial election results of Abia and Enugu state immediately.
"I am aware that the INEC said they are reviewing the collation of the results in these two states. I like to urge them to accelerate their actions as the continued delay is questioning INEC's intent and the credibility of the election.
"It is disheartening that the commission is unable to resolve whatever issues that are holding the release of the results.
"The records of elections from polling units should not be difficult to calculate if the electoral officials are committed to the integrity of the exercise, and the stipulated guidelines."