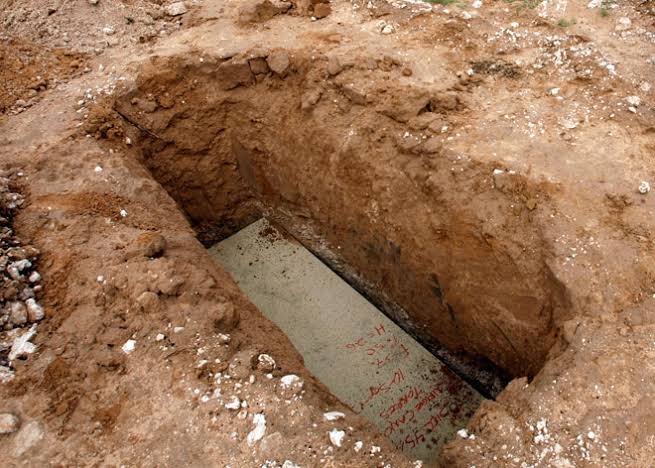 A top Islamic cleric in Nigeria, Sheikh Abdul Fattah Ballo Al-Kutubi is dead.
POLITICS NIGERIA learnt that Sheikh Al-Kutubi breathed his last on Tuesday in Lagos state, South-West region.
His actual age cannot yet be determined, and the cause of his death was not known as of the time of publishing this report.
His funeral prayer held on Wednesday morning at Otua street, Amukoko, Ajeromi-Ifelodun Local Government Area (LGA) of Lagos State, in accordance with Islamic rites.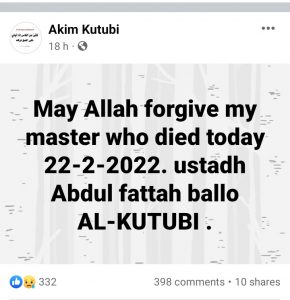 "May Allah forgive my master who died today 22-2-2022. Ustadh Abdul Fattah Ballo AL-KUTUBI," one of his proteges, Akim Kutubi, announced on his known Facebook page.
The deceased is a Sunni Muslim, believers who are always conscious of the behaviour of Prophet Muhammad (Peace Be Upon Him). The adherents of Sunni Islam are referred to in Arabic as ahl as-sunnah wa l-jamāʻah ("the people of the Sunnah and the community").