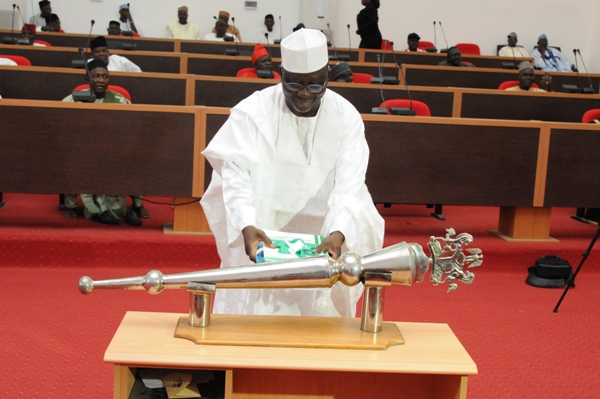 A lawmaker in the Nasarawa state house of Assembly, Abdulaziz Danladi has defected from the Social Democratic Party, SDP to the All Progressives Congress, APC.
This development was made public via an announcement by the Speaker of the Nasarawa state house of assembly,Ibrahim Balarabe-Abdullahi on Monday in Lafia. In his words;
"Let me use this opportunity to congratulate our brother, Abdulaziz, for joining our party, APC. You are indeed welcome home. We are ready to extend hands of friendship to you at all times. I also expect other members from the other sides to join our party soon."
"We will want to see at the end of the day that everybody in the state is a member of APC,".
Danladi, on the other hand, disclosed that his decision was fuelled by a crisis currently rocking the SDP.
"I was formerly a member of APC, but it was due to disagreement that I left the party to SDP. What informed me to rejoin the party, APC, is as a result of the pragmatic leadership of President Muhammadu Buhari, Gov. Abdullahi Sule as well as the outstanding performance and inclusive leadership of our speaker, Ibrahim Balarabe-Abdullahi." he said.