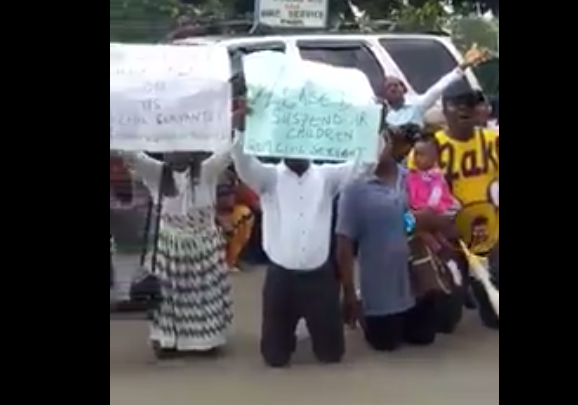 Some Sacked Civil Servants have pleaded with the Governor of Imo State, Emeka Ihedioha for reinstatement.
The civil servants were recently seen kneeling and wailing at the Government House in Owerri, Imo state. Shortly after, Ihedioha and his convoy rolled out.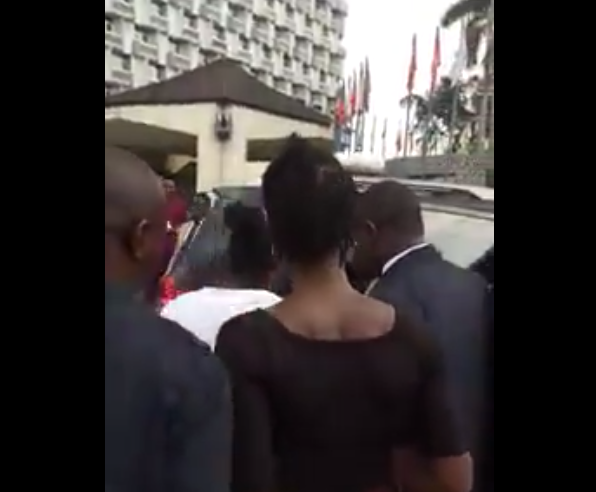 The governor opened his car door, said a few words to his aides and left the area.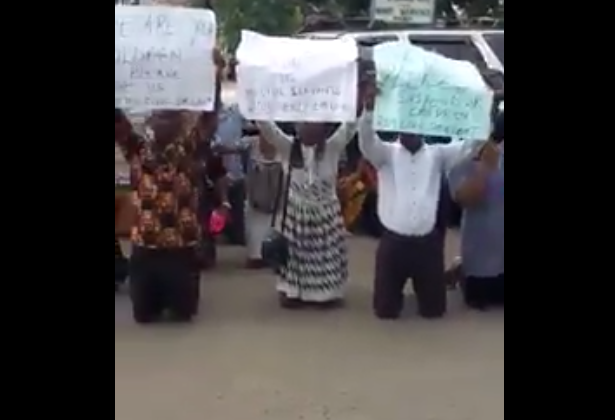 The civil servants were sacked earlier this year after the governor launched an investigation into several cases of illegal employment in the Imo state civil service.
Watch the footage below;