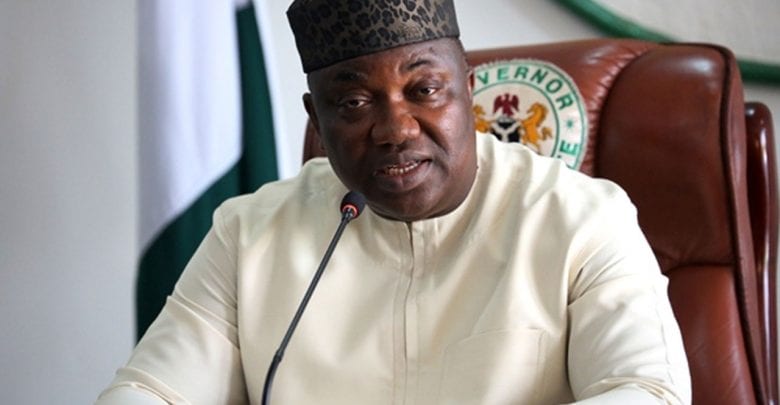 The Enugu statement has issued a statement on Thursday revealing that the private phone number of the Governor, Ifeanyi Ugwuanyi has been compromised by suspected fraudsters.
The statement signed by the state commissioner for information, Hon. Aroh Chidi disclosed that the fraudsters have embarked on calling unsuspecting members of the public with the line.
"it has come to the knowledge of Enugu State Government that the MTN cell phone line of His Excellency, the Governor of Enugu State was hacked by unknown fraudsters today, and has been used to call members of the public including government officials.
"Enugu State government, hereby, informs the members of the public of this unfortunate incident and urges them to disregard any call or message emanating from the said phone line."
The statement also revealed that relevant security agencies have since been informed and have begun taking necessary steps to recover the line.