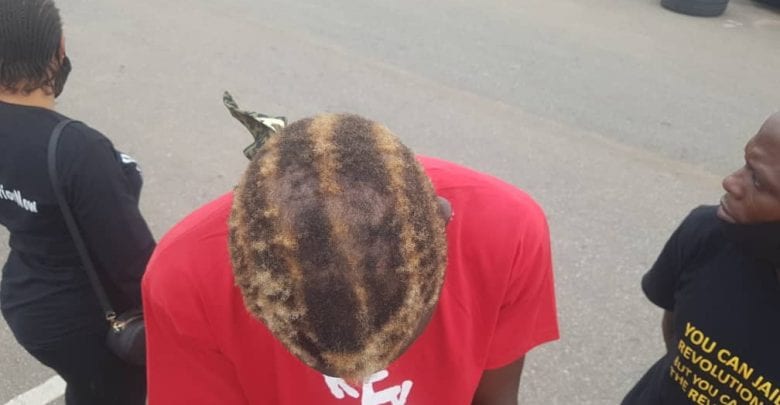 Security operatives deployed to arrest and detain #RevolutionNow protesters in Abuja have been accused of brutalizing and shaving the head of one of its members.
The victim disclosed that the officers forced him to lie flat on the floor before one of them produced a knife while another used a broken bottle to cut off his dreadlocks and shave his hair.
The young man said that the security agents harassed him for wearing "brown hair'.
It was also gathered that another protester was beaten with chains and an iron bar. The #RevolutionNow protests are aimed at demanding better governance from the administration of President Muhammadu Buhari.
Photos below;