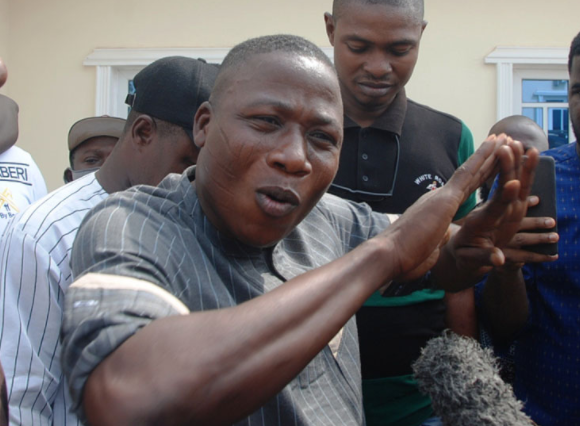 One of the aides of Yoruba Nation agitator, Sunday Adeyemo 'Igboho', Amoda Babatunde, popularly known as Lady K, on Wednesday revealed that her boss will be released 'very soon, according to God's revelation'.
Igboho who started his struggle with quit notices to some Fulani persons transmogrified into a separatist early in 2021, canvassing for a sovereign Yoruba Nation. The Nigerian government is averse to his campaign and has come hard on him.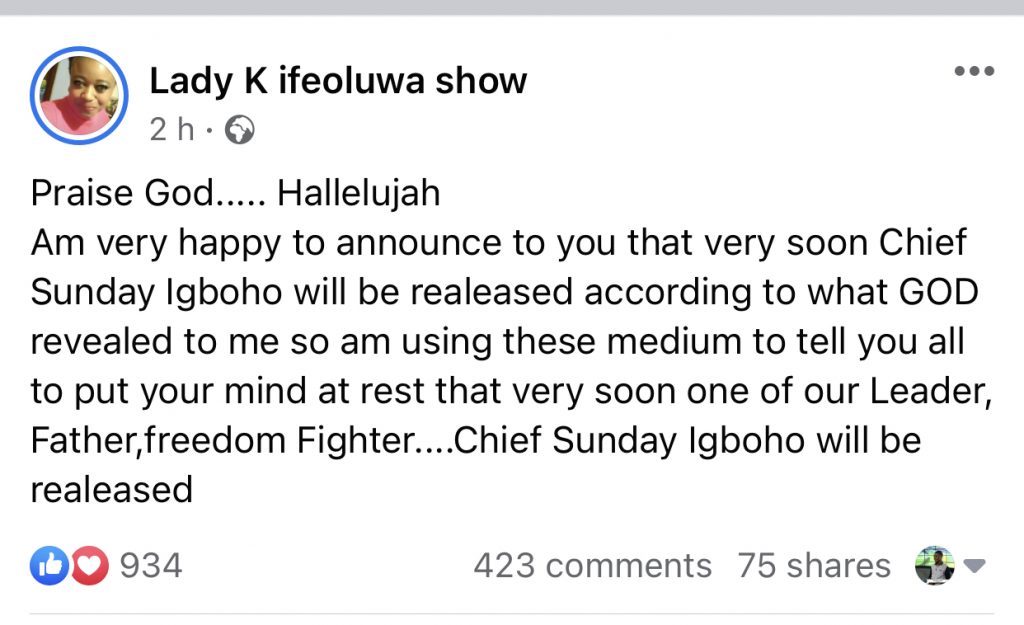 "Praise God….. Hallelujah
Am very happy to announce to you that very soon Chief Sunday Igboho will be realeased according to what GOD revealed to me so am using these medium to tell you all to put your mind at rest that very soon one of our Leader, Father,freedom Fighter….Chief Sunday Igboho will be realeased," Lady K wrote on her known Facebook page.
POLITICS NIGERIA recalls that Igboho managed to escape arrest during the Department of State Services (DSS) invasion of his home in Ibadan, Oyo State, on July 1, but was seized weeks later at an airport in the Republic of Benin by the French-speaking country's security operatives while trying to fly to Germany along with his wife, Ropo.
Subsequently, a Benin court ruled that Igboho be remanded in prison pending further judgement. He has since been held up there amid constant clamour by his numerous supporters for his immediate release and freedom.