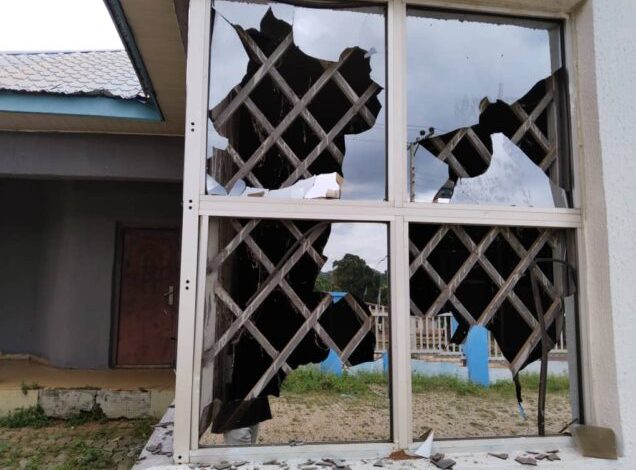 The campaign office of All Progressive Congress (APC) in Dekina Local Government Area of Kogi has been allegedly vandalised by thugs.
On Friday, Mr Kingsley Fanwo, spokesman for the Kogi APC governorship campaign council, made the allegation in a statement.
He said: "This is to bring to the attention of the general public and law enforcement agencies that hoodlums have vandalised our Campaign Office in Dekina LGA.
"We want to commend the people of Kogi East for standing by the candidate, who signposts the unity of our dear state and for believing in a united and prosperous state."
Fanwo, however, urged APC supporters in the area to avoid the temptation of launching a reprisal even in the face of provocation and intimidation, saying that APC stands for peace.
He claimed there was no need for reprisal attacks because APC's governorship candidate, Usman Ododo, was widely accepted across the state.
He said that the Legal Directorate of the party was compiling a comprehensive report after a preliminary report had been lodged.