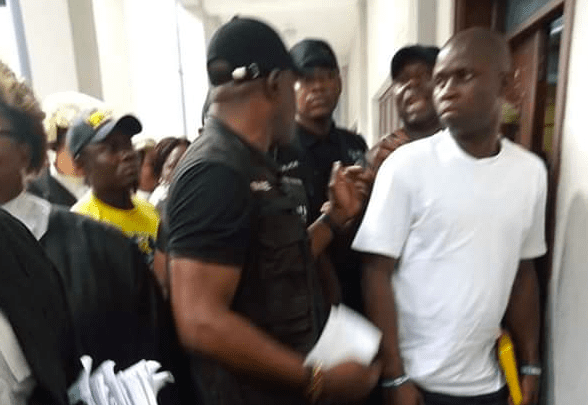 Gracious David-West, a Notorious Serial Killer responsible for the cold-blooded murder of over 8 women caused a stir in court today after he threatened a journalist for taking his pictures.
West was arraigned in court today for his crimes. He is facing a 10-count charge for murder. He pleaded guilty to the murder of 9 women except 1. According to him, he did not kill the last one at the hotel in Bende street.
He claims he only tied her hands and legs because he is a 'Christian'. He also said he was telling the court the truth because he wants to be forgiven.
Speaking further, he said his N60,000, necklace and wristwatch are with the police. He pleaded with the court to order the police to give them back to him. His counsel, however, said he is not guilty.
He shocked court bystanders when he suddenly flared up, threatening to smash a Journalist's phone for taking his pictures. In his words; "I will scatter your phone if you snap me again".