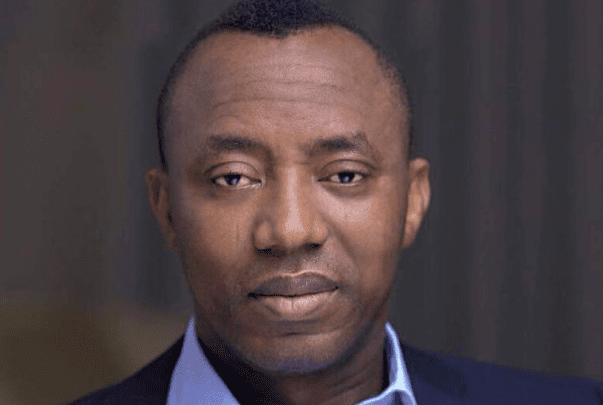 The Organizers of the #RevolutionNow Protest have announced that the Protest will go on as planned despite the arrest of its leader, Omoyele Sowore.
In a statement sent to POLITICS NIGERIA on Saturday morning, signed by the acting chairman, Kunle Wizeman Ajayi, they alleged that the Presidency was behind the arrest. Read below;
"We have confirmed that Omoyele Sowore, the leader of the #RevolutionNow protests have been arrested."
"This arrest is not surprising to us. We know that the presidency has tried everything in their powers to discredit and dampen our struggle."
"For the past three days, the presidency has paid hugely to social media influencers and such others to discredit the #RevolutionNow all to no avail!"
"The presidency even went as far as attacking Amnesty International believing that their blackmails would appeal to Nigerians."
"They also paid some ex-activists to counter us publicly but the mass of working people stood by #RevolutionNow!"
"Lagos branch of the African Action Congress (AAC) condemns Sowore's arrest and Buhari's stubborn and cruel anti-democratic credentials. We believe that the #RevolutionNow will outlive all forces of repression, particularly the Buhari presidency."
"We call on the Coalition for Revolution (CORE) and other organizers to continue with mobilization. A failed government cannot use force to make the mass of people to accept its failure.
March on! Mobilize on!!
We will win!!!"