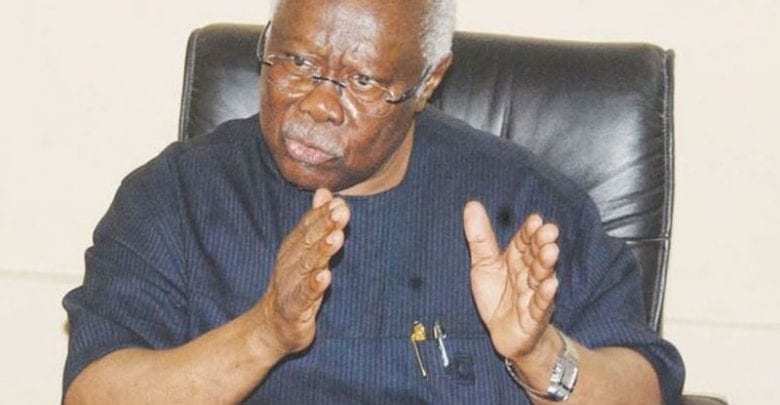 A former Deputy National Chairman of the Peoples Democratic Party(PDP), Chief Olabode George has criticized former Ekiti state governor, Ayodele Fayose for threatening to 'jail' Ex-President, Olusegun Obasanjo.
Fayose made the threat while reacting to a controversial condolence message by Obasanjo on late Senator, Burjui Kashamu. Reacting to Fayose's comment in a recent interview, George said that Fayose was heaping curses on his head over his incessant disrespect and abuse of elderly ones, especially in Yorubaland.
He added that Fayose's statement will come back to haunt him in his old age.
"Fayose said when he becomes President, he will jail former president Olusegun Obasanjo. You, Fayose, jail President Obasanjo? You are now the Judiciary".
"Such rascality is unfounded and acceptable in the culture of Yorubaland. Fayose should stop this because the younger ones will repay him back for his disregard for the elderly ones."
"Who is the human being who has not committed a sin? If an elderly person like Obasanjo even did something wrong, it is not Fayose's job to say he wants to discipline him."
"You keep insulting the elders all the time. I will admonish him to go and read the book of Proverbs which says Those who go against their father and mother is a curse for life. Fayose may not know it but he is heaping curses on himself," George said.