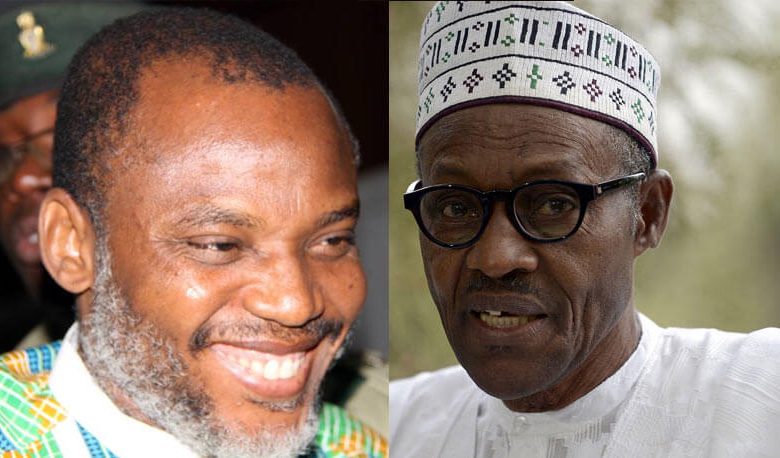 President Muhammadu Buhari has disclosed that he has no regrets whatsoever going after Pro-secessionist group, the Indigenous People of Biafra, IPOB.
Buhari in a viral interview with Arise television revealed that he has commanded the Nigerian Military and Police to go after all criminal elements in the country adding that he will 'speak a language' that they understand.
In his words; "My statement about speaking Language is very simple. It is meant for all criminals in Nigeria. What it means for the IPOB is that I will go after them through the Military and Police and rid them of their criminal tendencies. I have no regret whatsoever….."
"Take the North West for example, people with same language and culture are killing themselves, stealing each other's properties. Imagine the madness. Well, I have now told the Military and the Police to be brutal. From now, we will speak the language they understand and in the coming weeks, you'll get exactly what I am saying.", he said.