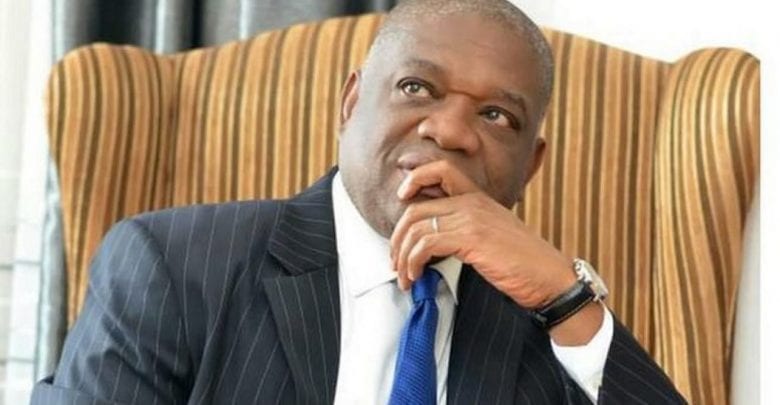 The Nigeria Correctional Service says it has not released a former Abia State Governor, Orji Kalu, from the Kuje correctional facility because no court order for his release has been received.
The NCoS spokesman, Chuks Njoku, is reacting to reports that a Federal High Court sitting in Lagos on Tuesday ordered the immediate release of the Abia senator.
According to Njoku, the service will keep the former governor until it receives the court judgment and the warrant for his release from the correctional centre.
He said: "We cannot act on the basis of radio or television announcement on a Court order or ruling. The ruling will be communicated to us in the form of a warrant. This would be acknowledged and all other protocols and procedures would be followed.
"As things stand now, we are yet to be communicated. And unless this is done, he will remain with us."
Asked for how long Kalu will be in the NSC custody, Njoku said "it depends on when the court reached the service with details of the ruling. Hopefully within the next two days".
POLITICS NIGERIA reports that a Federal High Court in Lagos had ordered the release of the former governor.
Mohammed Liman, the presiding judge had fixed June 2 to hear of a motion on notice filed by Kalu, seeking release from prison.
In his application, the former governor asked the court to order his release from the custody of the Nigerian Correctional Service (NCS), Kuje, Abuja, following the nullification of his conviction by the supreme court.
The judge ordered his release after the Economic and Financial Crimes Commission (EFCC) did not oppose the application.
The EFCC had arraigned Kalu and Ude Jones Udeogu, a former director of finance and account of Abia state on 36 counts of money laundering to the tune of N7.1 billion.
On December 5, 2019, Kalu was sentence to 12 years imprisonment while Udeogu got a 10-year sentence.
On May 8, the supreme court nullified the trial of Kalu and his co-convicts.
The apex court held that Mohammed Idris, the trial judge who had been elevated to the court of appeal at the time of the case, ought not to have presided over the matter while he was an appeal court judge.