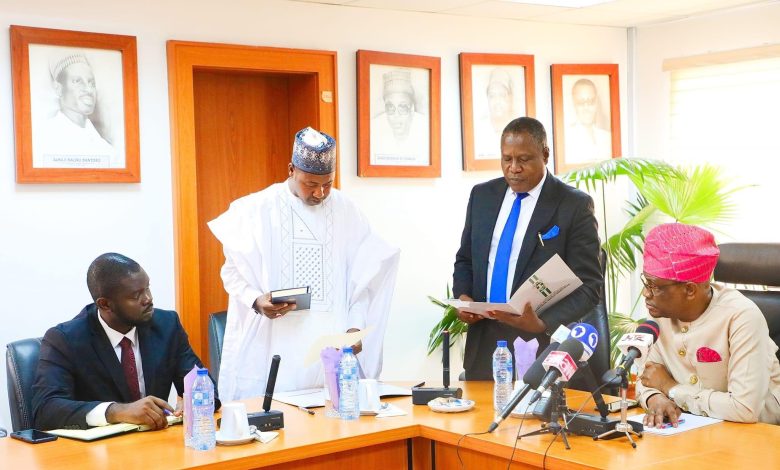 Nyesom Ezenwo Wike, the minister of the Federal Capital Territory (FCT), has sworn in Hon. Ibrahim Aminu as the mandate secretary for the FCT's Social Development Secretariat (SDS).
Hon. Aminu is the son of the immediate past governor of Katsina state, Rt Hon Aminu Masari, who also attended the event.
The swearing-in ceremony, held at the minister's office, was attended by various dignitaries, government officials, and well-wishers.
During the event, Wike urged the newly sworn-in mandate secretary to embrace a pan-Nigerian approach and work diligently to bring to fruition the renewed hope vision of President Asiwaju Bola Ahmed Tinubu.
He said: "Nigerians have lost hope, hence the need for the renewed hope agenda of Mr. President. You must not serve only people from Katsina, but all Nigerians. Bear in mind that in the end you will be held accountable. Nigerians are tired of getting excuses all the time."
Under the leadership of Hon Aminu, the SDS is expected to play a pivotal role in developing and implementing social programs and initiatives in the FCT.
As the secretariat's new head, Hon Aminu will oversee various activities to improve the lives and well-being of the FCT's residents.