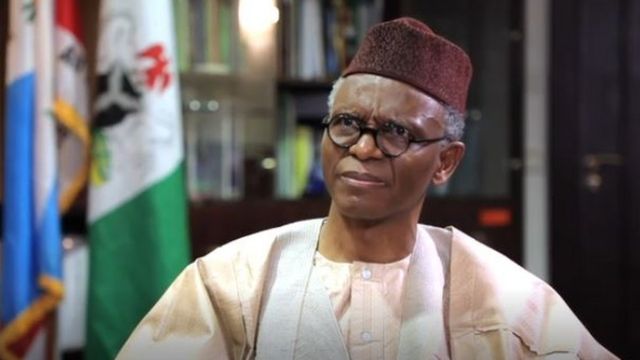 Governor Nasir El Rufai of Kaduna State has vowed to bring in mercenaries to tackle the menace of banditry in his state.
POLITICS NIGERIA reports that El Rufai was speaking to journalists after meeting with President Muhammadu Buhari in Abuja on Friday.
Top of his discussion with President Buhari was the heightening insecurity in Kaduna State, including the recent bandits attack on a passenger train on Monday. In the attack which left many people shocked, at least nine people were killed, with several others kidnapped by the terrorists.
El Rufai bemoaned the difficulty the Nigerian Armed Forces is having in taming bandits. He promised to address the challenge before leaving office in 2023.
"I have complained to Mr president and I swear to God, if action is not taken, we as governors will take actions to protect the lives of our people.
"If it means deploying foreign mercenaries to come and do the work, we will do it to address these challenges," he said in Hausa language.