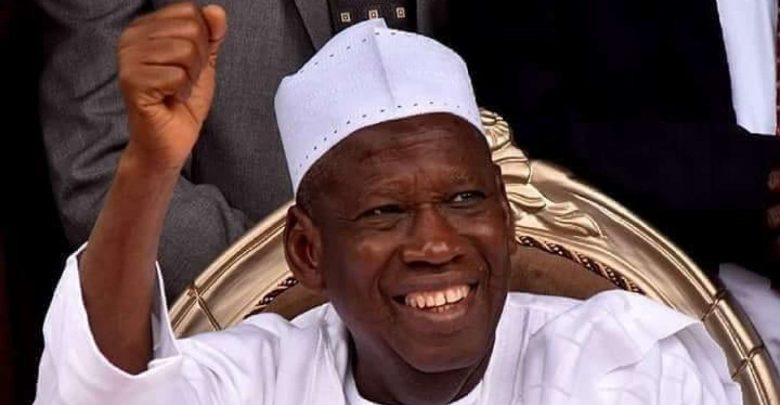 After some of his colleagues tested positive for coronavirus, Governor Abdullahi Ganduje of Kano state and his wife, Hafsat, have tested negative for the dreaded disease.
Chief Press Secretary (CPS) to the governor, Abba Anwar, disclosed this in a statement on Thursday in Kano, the state capital.
The statement quoted Ganduje as saying he is praying for the quick recovery of all those that have tested positive for COVID-19.
"We thank Almighty Allah for this result which shows negative. That is how He (Allah) wishes," Ganduje said.
"All those whose results are positive, we will continue praying for their quick recovery from the illness. Irrespective of race, nationality, ethnicity, social status, political or religious affiliations.
"It is our responsibility to see that this deadly COVID-19 is fought from all angles, so as to have a safer and healthier society.
"We thank Almighty Allah that up to this time there is no reported case in Kano. May Allah save those from other states in the country and other affected nations of the world."
Following the executive orders given to prevent the outbreak of the disease in the state, Ganduje said his administration would punish anyone who fails to adhere to the directives.
The governor, however, urged residents to wash their hands always and stay at home to prevent contracting the virus.
Ganduje added that his administration would do its best to prevent the disease from entering the state as it has not recorded any case of COVID-19
"Staying at home is safer, healthier and most appropriate. I also urge Nigerians to strictly abide by directives given by the federal government as another mechanism in containing the spread of the disease," he said.