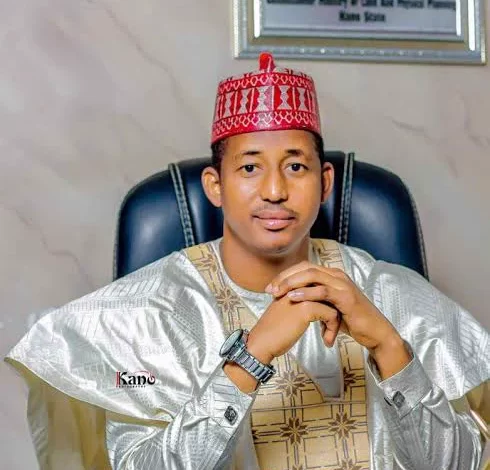 Governor Abba Kabir Yusuf of Kano State has sacked the Commissioner of Land and Physical Planning, Adamu Kibiya, following a disturbing video that went viral on social media.

POLITICS NIGERIA reports that the video featured Kibiya making threats to judges presiding over the governorship elections petition tribunal in the state.

In the video, Commissioner Kibiya was captured giving an ultimatum to the judges, asking them to choose between their lives and their professional duties. He said, "People voted for us, and some people are attempting to do injustice. We want to tell the judges that we will not accept this. Any judge that is willing to deprive us of our rights will regret it. Whatever will happen, we won't care…"

Kibiya said these during a recent protest organized by members of the ruling New Nigeria People's Party (NNPP) in the state.

In response, Commissioner of Information, Baba Halilu Dantiye, addressed journalists at Government House, Kano, on Friday, where he announced the governor's reaction to the development. According to the information commissioner, Governor Abba Kabir Yusuf has not only directed the immediate dismissal of Commissioner Kibiya but has also approved the removal of his Special Adviser on Youth and Sports, Aliyu Yusuf Imam, commonly known as 'Ogan Boye,' due to his disrespectful statements against Vice-President Kashim Shettima.

Commissioner Dantiye said the expressed views of Kibiya and Ogan Boye do not align with the official stance of the State Government. He said, "It is important to emphasize that neither of the two officials has any clearance to speak on behalf of the government, and none of them serves as the official spokesperson of the government."

Furthermore, the government has issued a directive that no government official should comment on matters outside the scope of their respective ministries, without explicit clearance and permission. The State Ministry of Information has been tasked with ensuring that all media outlets, especially radio stations, comply with the existing guidelines provided by regulatory agencies.

"Henceforth, Unguarded and inflammatory statements will not be condoned. The Ministry of Information is directed to ensure that all media outlets in the state especially radio stations are complying with the extant guidelines provided by regulatory agencies."

"While expressing our faith in the judicial process, believing very strangly that justice will prevail at all the levels of judicial processes, the Kano State Government wishes to call on all residents in the state to remain law-abiding and continue to go about their normal businesses without any hindrances", the commissioner added.