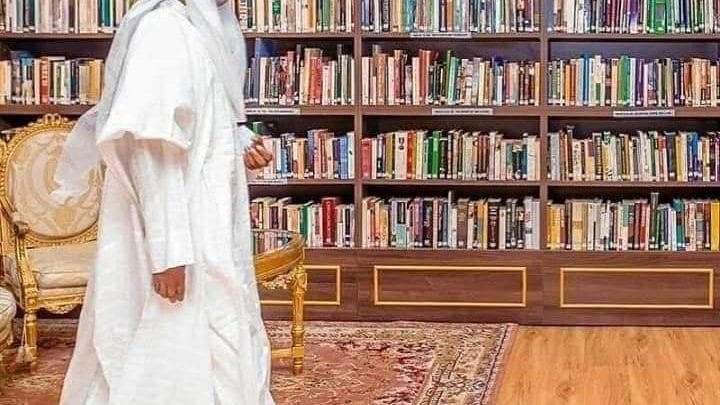 It appears that over 40,000 books evicted from Kano Palace after the dethronement of Muhammed Sanusi will be inherited by the Bayero University Kano (BUK).
According to Khadija Yusra Sanusi, daughter of the ousted emir, Mr Sanusi who is currently on exile in Nasarawa State has completed plans to dash the books out to BUK's library for students to have access.
"With time, the plan was for the books to be inherited by B.U.K. My father wanted university students to have access to his library so that the palace can play an active role in education," Yusra wrote on Twitter.
"Books are a key to knowledge and having access to a wide range of subjects is a privilege."
POLITICS NIGERIA reports that it took two days to remove the books worth over N200 million from the library.
The Deposed Emir currently in court with the IG of Police and the DIrector-General of the Department of State Security Services over his continued detention in Awe, Nassarawa State. It will be recalled that Sanusi's path to removal followed a long-standing feud with the Governor of the state, Umar Ganduje.
Ganduje has earlier split the Emirate in a bid to whittle down Sanusi's power and possibly tone down his criticisms of the state government but that did not deter the former CBN governor.