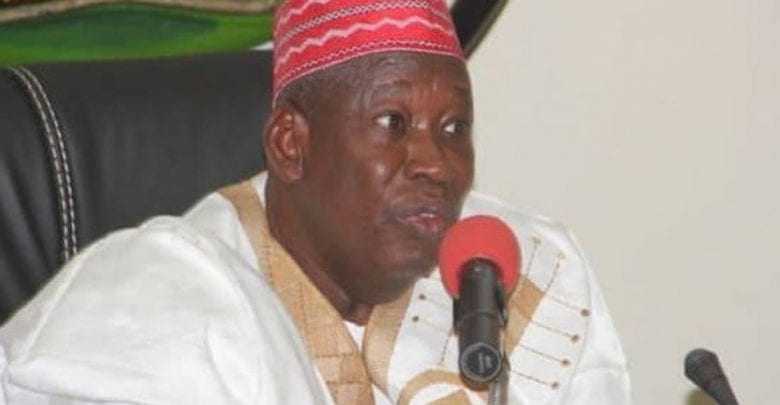 Governor Abdullahi Ganduje of Kano State has begged President Muhammadu Buhari to relax the two weeks total lockdown imposed on the state to curb the spread of Coronavirus in the Northern state.
POLITICS NIGERIA reports that President Buhari during a nationwide broadcast on Monday ordered a total lockdown of the state following mysterious deaths and the fast spread of the COVID-19 cases in the state.
However, in a meeting with a panel of health professionals in Kano on Thursday, Ganduje appealed to Buhari to relax the lockdown for a period of time to enable residents to buy food items and stock their homes during Ramadan.
The governor added that he would engage the Presidential Task Force on COVID-19 to seek permission to relax the total lockdown imposed on the state to ease the economic hardship in the state.