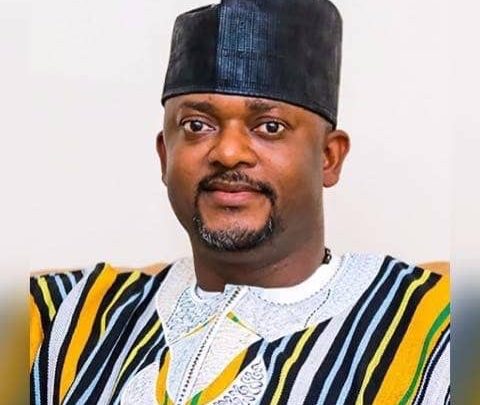 The Deputy Governor of Kogi State, Edward Onoja, on Monday disclosed that he has enrolled for a master's degree in peace and conflict studies at the Federal University, Lokoja.
Onoja made the disclosure through his social media handles, saying he has already started classes.
The deputy governor revealed that what informed his decision to go back to school was the world's need for "experts to keep up with the multifaceted conflicts".
He said that he hopes to bag a doctor of philosophy (PhD) by 2023.
"Am back to school for a Masters in Conflict and Peace studies, 2020 academic session, targeting a PhD in 2023," Onoja wrote.
"Earlier today, I resumed class at Federal University Lokoja, for my Masters Degree in Conflict and Peace Studies (MCPS), for the 2020 set.
"Global peace and Development is the new quest the world over. Needing experts to keep up with the multifaceted conflicts. I desire to be one of such experts in years to come. I believe in 4-5 years I should hold a PhD in this all important sector. The journey began today."
The 45-year-old Onoja studied geology and mining at the University of Jos and graduated in 1999.
Before being picked by Governor Yahaya Bello to replace Simon Achuba who was sacked by the state assembly, Onoja was serving as Chief of Staff to the governor.
He was hitherto the chief of staff to Yahaya Bello, the state governor, but was later nominated deputy governor following the sack of Simon Achuba by the state assembly.
He was later picked by Bello as his running mate in the 2019 governorship election in the state.
However, Achuba's impeachment was on February 27 nullified by the state high court which ruled that the nomination and swearing-in of Onoja violated due process.