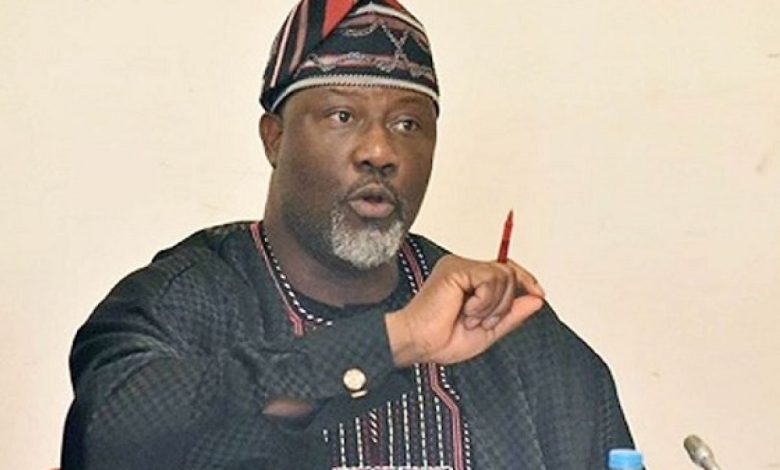 PDP New Generation, Kogi chapter, has endorsed the candidacy of Senator Dino Melaye as the next state governor.
The group disclosed this in a statement made available to Politics Nigeria.
According to the group, Melaye is the most competent, experienced and exceptional among all other Kogi state gubernatorial candidates.
The group added that his years of experience as an aide to the president of Nigeria, Member House of Representative and as Senator of the federal republic makes him the best.
During the unveiling ceremony of Sen Dino Melaye as the PDP Governorship candidate, he spoke about his vision to harness the natural resources in Kogi state, to focus on payments of workers salaries, pensions and gratuities, and making Kogi State an entertainment hub, for creating jobs and generating more revenue for the state.
To show his preparedness, he has also set-up a committee that'll come up with a plan and policy documents to help in catapulting the state from what we currently have into a higher pedestal of development as we are confronted with so many challenges ranging from Percentage Salaries, lack of social amenities, communal crisis and many more.
'I therefore appeal to Kogites from all walks of life to rally round Dino Melaye in the coming 2023 Gubernatorial election as he is the only one amongst other candidates that's "solution driven.' the group said.