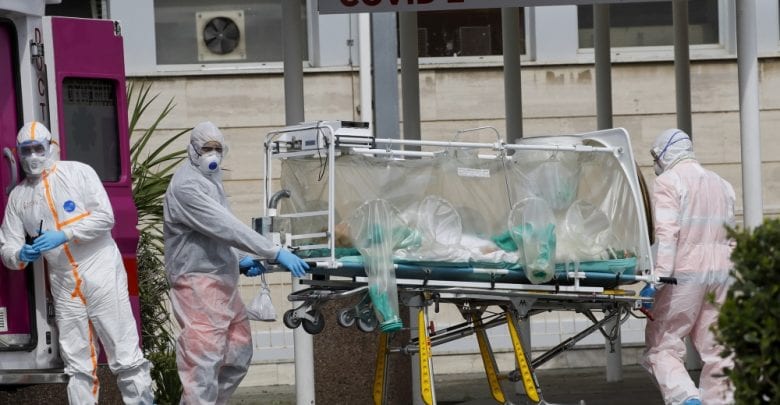 A Lagos based lawyer, Ademola Owolabi, has reacted to a bill sponsored by the Speaker of House of Representatives, Femi Gbajabiamila on infectious disease control.
The bill which has generated controversies on social media is to strengthen the Nigeria Centre for Disease Control (NCDC) on the best means of curbing the spread of the infectious virus.
Mr Gbajabiamila has been accused of plagiarising the bill from Singapore and many Nigerians have condemned the act.
Reacting to this development, Mr Owolabi on Saturday said while plagiarism should be condemned, Mr Gbajabiamila has good intentions for Nigeria.
"Plagiarism must be condemned. However, a bill is rough work. In the process of passing through the 2nd and 3rd readings, the bill will be criticised and its benefits and demerits will be weighed", Mr Owolabi said.
"The language will also undergo some changes as legislative work is an exercise of lobbying and compromises.
"Now, we have a pandemic with a very weak health sector. It may not be unwise to strengthen the NCDC. Also, there are pockets of legislations that require citizens to report suspicious death to the police. I guess, the NCDC was added so that it can keep tabs on death, cause of death, an incident of suspicious death, and a possible outbreak of diseases.
"It is from those reports that helpful data are generated to help all of us. For example, could be that the death is a result of fouled water or poisoned food? Just consider Lassa Fever and you will see the need to make those report.
"The last time I checked, the Inspector General of Police was not elected. The judges who sentenced people to death and years of imprisonment are not elected. So the complain that the DG of NCDC not being an elected fellow is neither here nor there.
"Finally, statecraft is a delicate balance between citizen rights and the public good. We must be willing to submit some of our freedom/rights for the betterment of all.
"I condemn the plagiarism (if indeed true) of this Bill. I am opposed to the manner it was almost shoed into the House of Representatives. However, I recognise good intent and provisions in that bill. We can separate the wheat from the chaff and not often, throw the baby and the dirty water away", Mr Owolabi said.