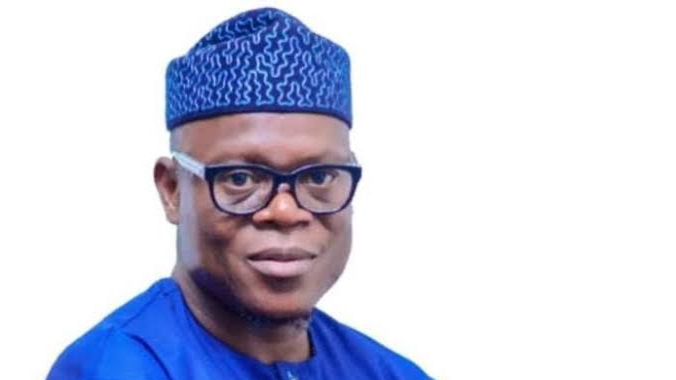 Two lawmakers at the National Assembly have disagreed over the introduction of a parliamentary system of government in local government areas in Osun State.
The lawmakers in disagreement are Oluwole Oke, a member of the House of Representatives representing Obokun/Oriade Federal Constituency of Osun State and Ajibola Bashiru, a senator representing Osun Central. He also doubles as the Senate spokesperson.
While the former is a member of the People's Democratic Party (PDP), the later belongs to the ruling All Progressives Congress (APC).
Mr Oke in a statement on Sunday argued that the introduction of a parliamentary system of government in Osun local government councils is unconstitutional and called for reversal.
"As it is the case in Osun State today, governance at the local government level is a bundle of confusion that is not doing the citizenry any good. If the Federal Government has favoured parliamentary system of government, such would have been the grundnorm of our constitution", he argued as he promised to take legal steps if the Osun government refused to yield to his submission.
In retaliation to this, Mr Bashiru who was Osun State former Attorney General said Mr. Oke's argument was out of ignorance because local government law has been operating more than two years ago.
"While the supremacy of the Constitution as demonstrated in Section 1(3) is not in contention, it has to be demonstrated that the law that established the parliamentary system of governance in the local councils of the State of Osun is consistent with any provision of the constitution.
"Section 7(1) of the constitution of the Federal Republic of Nigeria (as amended) provides that: the system of local government by democratically elected local government councils is under this Constitution guaranteed; and accordingly, the government of every state shall, subject to the section of this constitution, ensure their existence under a law which provides for the establishment, structure, composition, finance, and functions of such council.
"The person authorised by law to prescribe the area over which a local government council may exercise authority that shall define such area clearly as practicable; ensure that in defining such area regard is paid to the common interest of the community in the area, the traditional association of the community and administrative convenience"