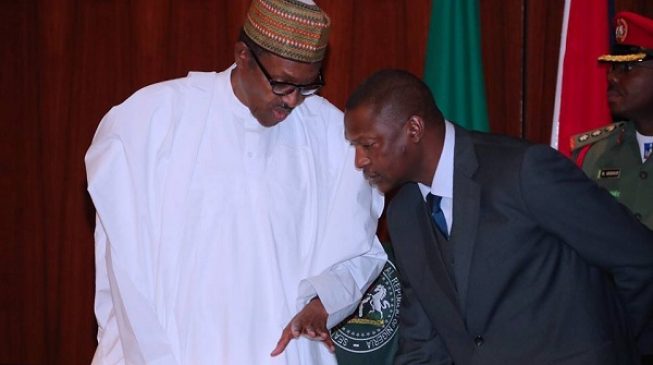 A constitutional lawyer and human rights activist, Inibehe Effiong, has dragged the Federal Government to court over the 2019/2020 Niger Delta Development Commission (NDDC) budget. 
NDDC is a federal government agency established by former President Olusegun Obasanjo in the year 2000 with the sole mandate of developing the oil-rich Niger Delta region of Nigeria. 
On Wednesday, Mr Effiong filed a lawsuit at the Federal High Court in Abuja praying for the 2019/2020 NDDC budget submitted by President Muhammadu Buhari to the National Assembly to be set aside. 
He argued that Mr Buhari's action contravenes Section 18 (1) of the NDDC Act 2000 which prohibits the president from submitting the budget without the Governing Board.
The parties sued in the matter are President of the Federal Republic of Nigeria, the Attorney General of the Federation, the Niger Delta Development Commission, the National Assembly of the Federal Republic of Nigeria and Professor Kemebradikumo Pondei. 
"My contention is simply that by Section 18 (1) NDDC Act, the budget of the NDDC is to be submitted to NASS by the Governing Board through President. Since Buhari has refused to inaugurate the board despite Senate approval, he cannot legally submit the budget without the board", the lawyer said. 
He also prayed to the court that the Interim Management Committee set up by Mr Buhari without Governing Board is an aberration and unknown to law.
"I also prayed the court to declare that the inauguration of the Niger Delta Development Advisory Committee on Tuesday by President Buhari is premature and against the due process of law. Under the NDDC Act, the said Advisory Committee is charged with the responsibility of advising the Governing Board. There is at present no Board. It is only logical that the Advisory Committee cannot exist in the absence of the very Board it is statutorily mandated to advise". 
"It is my view that Nigeria is a country governed by laws. Laws do not seize be laws simply because a particular President is lawless. Our constitutional democracy can only be secured through adherence to the rule of law. I will continue to do my part as a public-spirited citizen", he concluded in his post on Twitter. 
POLITICS NIGERIA recalls that on February 12, the Senate approved N346,388,921,000 for NNDC 2019/2020 budgets.