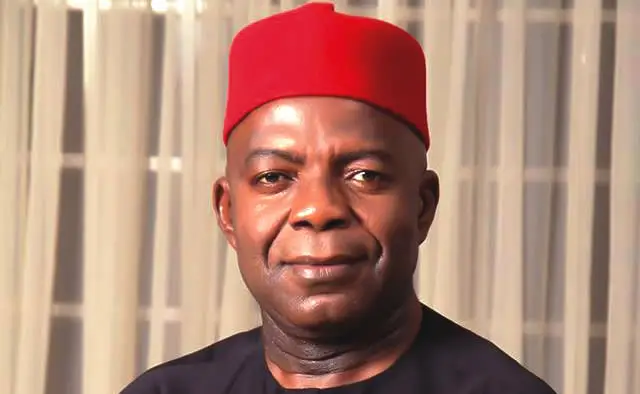 A prominent constitutional lawyer, Festus Ogun, has voiced his firm opposition to the extraordinary judgement handed down by a federal high court in Kano State on Thursday, May 18.

POLITICS NIGERIA reports that the court, which nullified the candidature of Alex Otti, the governor-elect of Abia State, along with other Labour Party (LP) candidates in Abia and Kano, is now under scrutiny for its questionable ruling.

The judgement was issued in response to a lawsuit filed by Ibrahim Haruna Ibrahim, where Presiding Judge Mohammed Yunusa declared the emergence of Otti and the other candidates as illegal.

According to Judge Yunusa, Otti and his fellow candidates failed to comply with the provisions outlined in the 2022 Electoral Act.

Taking to Twitter on Friday, May 19, Ogun vehemently disagreed with Judge Yunusa's verdict and highlighted several critical points to challenge its validity.

He stated, "This judgement cannot stand. Here is why:

1. The suit was filed over a month after the election had taken place, with winners, including Alex Otti, already determined.

2. The aggrieved parties directly affected by the judgement were not included as parties to the lawsuit.

3. Who is Ibrahim Haruna Ibrahim? According to the Electoral Act of 2022, only a candidate who participated in the primaries can legally challenge another party's candidate.

4. The issue of party membership is an internal matter that falls beyond the jurisdiction of the court.

5. The lawsuit is purely academic, as the judgement serves no purpose since the election has already concluded.

6. The suit represents an abuse of the court process.

"The judgement CANNOT withstand the scrutiny of the appeals process. It will undoubtedly be overturned on appeal."


Recall that in response to the recent ruling, the Labour Party has also voiced its dissatisfaction.

Hon. Ceekay Igara, Chairman of the Labour Party in Abia State, dismissed the decision as "laughable," emphasising the party's rejection of the court's verdict.