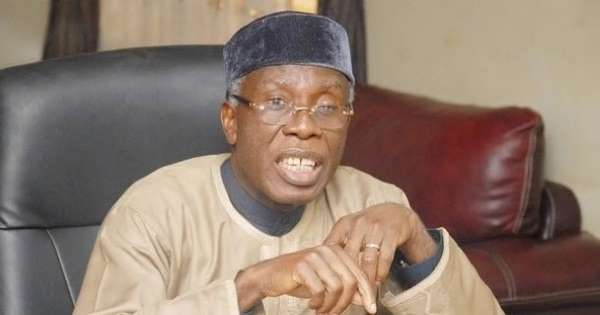 The Arewa Consultative Forum (ACF) said it was losing confidence in the UK lawmakers following a resolution to sanction top Nigerian officials and security agents involved in the alleged shooting of #EndSARS protesters at the Lekki Toll Gate on October, 20.
Recall that the UK Parliament on Monday took some resolutions after it considered a petition signed by 220, 000 signatories in the aftermath of the alleged shooting of the protesters calling for sanction against indicted Nigerian officials among others.
Speaking to reporters on Tuesday, the spokesman of the ACF, Emmanuel Yaweh, disclosed that the UK lawmakers were wrong for making resolutions and coming to a conclusion so fast. He, however, added that the forum will not want to make any comments on its deliberations about Nigeria.
Yahweh also said the Forum condemned an allegation made by a UK lawmaker against the former military Head of State, Gen. Yakubu Gowon (rtd). He opined that the allegation against Gowon made the Forum lose confidence in the British Parliament.
He asked Mr. Tom Tugendhart to substantiate his claim or allegation that Gowon stole half of the money in the Central Bank of Nigeria, CBN, and took them to the UK. Yaweh noted that the Forum is convinced that Gowon is the cleanest former Nigerian leader surviving.
The forum also asked the UK lawmaker to provide proof of the money that Gowon allegedly stole and kept, adding that he should show which bank and under what name is it kept. According to the forum, until the UK Parliament provides evidence that Gowon stole half of the money in CBN, it sees the comments of the lawmaker as racially motivated to destroy African leaders.