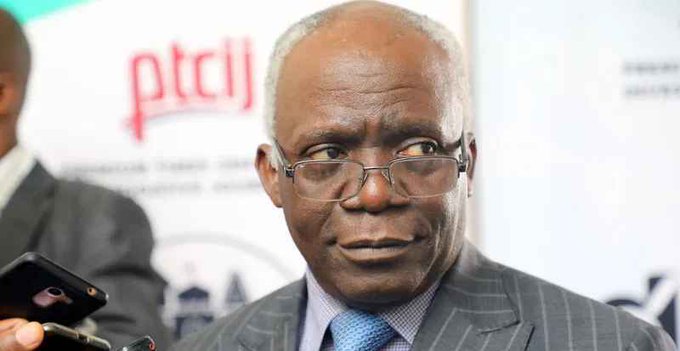 A Senior Advocate of Nigeria, Femi Falana, has said that his group has located the barracks where soldiers who shot protesters at the Lekki Toll Gate, came from.
Falana, in an interview on Monday, said that his group, Alliance on Surviving COVID-19 And Beyond (ASCAB), located the barracks from the investigation conducted so far. He added that the investigation revealed that security forces were actually deployed to the scene of the protest last week Tuesday.
The Human rights lawyer noted that facts available to the group show that soldiers actually fired shots at the tollgate and young protesters have died from those shots.
Falana said that the group has set up an independent National Citizens Panel of Inquiry to investigate the shooting of protesters at Lekki Toll Plaza on October 20. He said the panel would consist of organizations of the youth, civil society organizations that took part in the #Endsars protest movement,
He said the President was likely to have been told that soldiers were ordered so that was the reason he failed to address the shooting in his national broadcast to the nation.
He, however, condemned the Federal Government for lacking respect for the rule of law and citizens' rights to protest. Falana said that constant denials from the federal government and its agencies clearly show the government does not value the lives of its citizens.