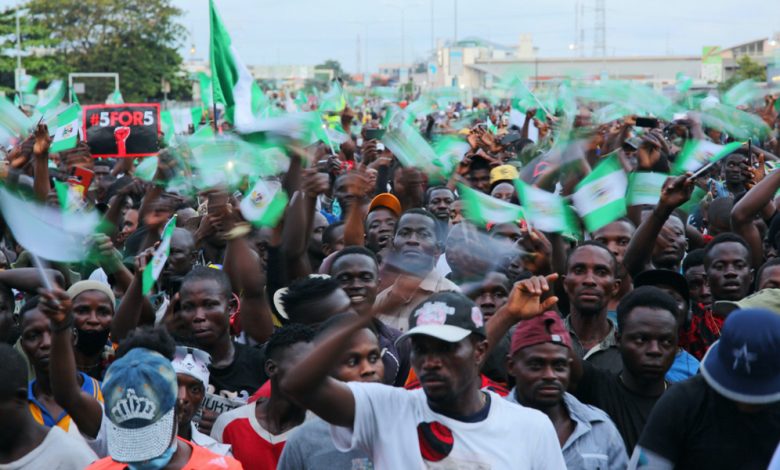 A government-appointed panel decided Monday that lethal violence perpetrated by Nigeria's military on the night of October 20, 2020, could be regarded as a "massacre", contradicting prior official versions of the incident.
Last year's controversial Lekki toll gate incident in Lagos, when Nigerian security forces opened fire on young people demonstrating peacefully against alleged police brutality, was investigated by the Judicial Panel of Inquiry and Restitution at the Lagos Court of Arbitration.
The report, which took more than a year to complete, accuses Nigerian Army commanders of having "shot, injured and killed unarmed helpless and defenseless protesters, without provocation or justification, while they were waving the Nigerian Flag and singing the national anthem and the manner of assault and killing could in context be described as a massacre."
The panel's findings cite prior CNN reporting that used timestamps, video data, and geolocation to examine hours of protester footage last year.
According to CNN, the Nigerian army opened fire on demonstrators at the Lekki toll gate, killing and injuring dozens. Last year, witnesses told CNN that ambulances were barred from the scene to treat injured protestors.
Despite video proof, the Nigerian government has long denied shooting protestors. An inquiry by CNN was dismissed as "fake news" by Nigeria's Minister of Information, Alhaji Lai Mohammed, last month, on the one-year anniversary of the killing.
According to local media, however, Lagos Governor Babajide Sanwo-Olu has said that the Lagos state administration would execute the panel's recommendations.