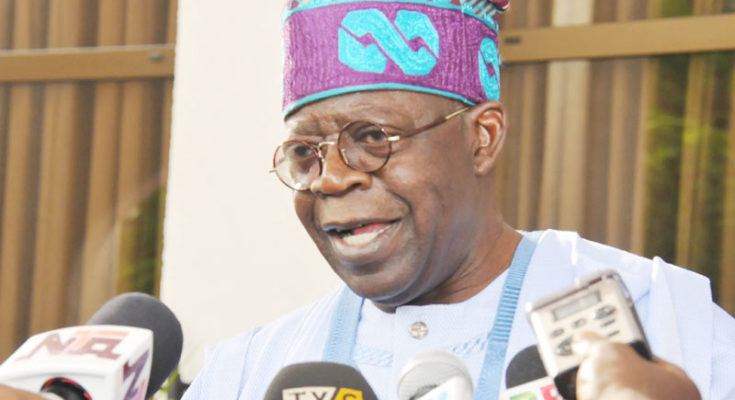 Former Governor of Lagos state, Bola Ahmed Tinubu has finally spoken on the shooting of #EndSARS Protesters at the Lekki Toll Gate on Tuesday.
Tinubu, in an interview published by Channels TV, disclosed that he had no hand in the shooting of the protesters. He also debunked rumours that he 'owns' the Lekki toll gate.
When asked if he ordered the shooting, Tinubu said; "I will never, never be part of any carnage. I will never be part of that."
The Popular politician also questioned the logic behind using live bullets on Protesters. He explained that there were civil, better ways of calming agitations than using live ammunition. Tinubu also explained that he had no investment in the Lekki Concession Company(LCC), the firm responsible for managing the toll gate.
"I have no dime, no kobo investment in the tollgate". He also cautioned protesters to avoid giving an impression that they wanted to cause anarchy.
He expressed disappointment that some people were accusing and reporting him to the presidency that he was sponsoring the protests, disclosing that it was his intervention that spurred Governor Babajide Sanwoolu to quickly respond to the demands of the protesters.