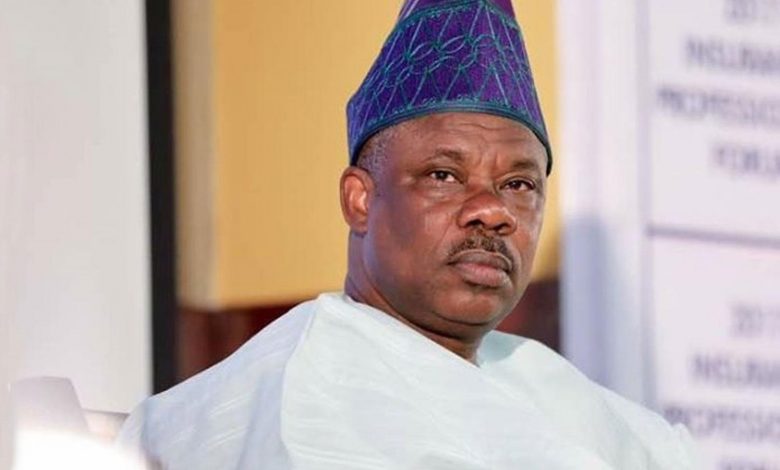 The ruling All Progressives Congress (APC) in Ogun State has described the call by the Peoples Democratic Party (PDP) for a rerun of Saturday's governorship election in the state as an indication that the PDP and one of the promoters of an opposition candidate, former governor of Ogun State, Senator Ibikunle Amosun, are "a bunch of sore losers".
The APC through its State Publicity Secretary, Tunde Oladunjoye, in a statement sent to POLITICS NIGERIA, said that "such a vile call could only have come from people who knew of their electoral loss, well ahead".
Recall the Independent National Electoral Commission (INEC) on Sunday declared the governorship candidate of the APC, Dapo Abiodun, winner of Saturday's governorship election in Ogun State.
Abiodun garnered 13,915 votes to extend his tenure as the state governor.
Declaring Abiodun winner, the Returning Officer (RO) for Ogun State governorship poll Prof. Kayode Oyebode Adebowale, who is Vice Chancellor of the University of Ibadan said the Governor polled 276,298 to edge PDP's Oladipupo Adebutu who scored 262,383 votes.
The Candidate of the African Democratic Congress (ADC) Olubiyi Otegbeye came a distant third after polling 94,754. Otegbeye is Amosun's preferred candidate.
The APC's statement which criticised the opposition further reads: "It is unfortunate that we have to react to this baseless demand purportedly from PDP but intriguingly published by one of Amosun's lackeys even when major newspapers are yet to report or give details of the governorship election results.
"The just retired former political gladiators should first go back home and drink water and relax even as they lick their wounds.
"With their failure at the polls, it is still appearing to them as a dream because it is unbelievable to them that they could lose the election despite the humongous ill-gotten wealth and violence that the grandstanders displayed and deployed.
"It is a big shame, glaring disrespect for the dead and an acute moral deficiency for the PDP's guber candidate, Ladi Adebutu, to involve the name of his late mother in record-breaking electoral bribery; the scale of which has never been witnessed in the annals of politics not only in Ogun state, but also in Nigeria.
"While it is charitable to set up a foundation in one's late mother's name; however, it is most uncharitable, unacceptable and ridiculous to use such an otherwise good gesture as an avenue to induce voters; a grave criminal act, as we saw in the case of the PDP agent arrested in Ado Odo-Ota by the operatives of the Economic and Financial Crimes Commission (EFCC) and also as reported in all the nooks and crannies of Ogun State.
"While joining His Excellency, Prince Dapo Abiodun to thank our people for keeping faith with our party, despite serious and devious financial temptation, we urge our supporters to be, just like our Governor, magnanimous in victory, avoid provocation, and report any threat to peace to the nearest police station."